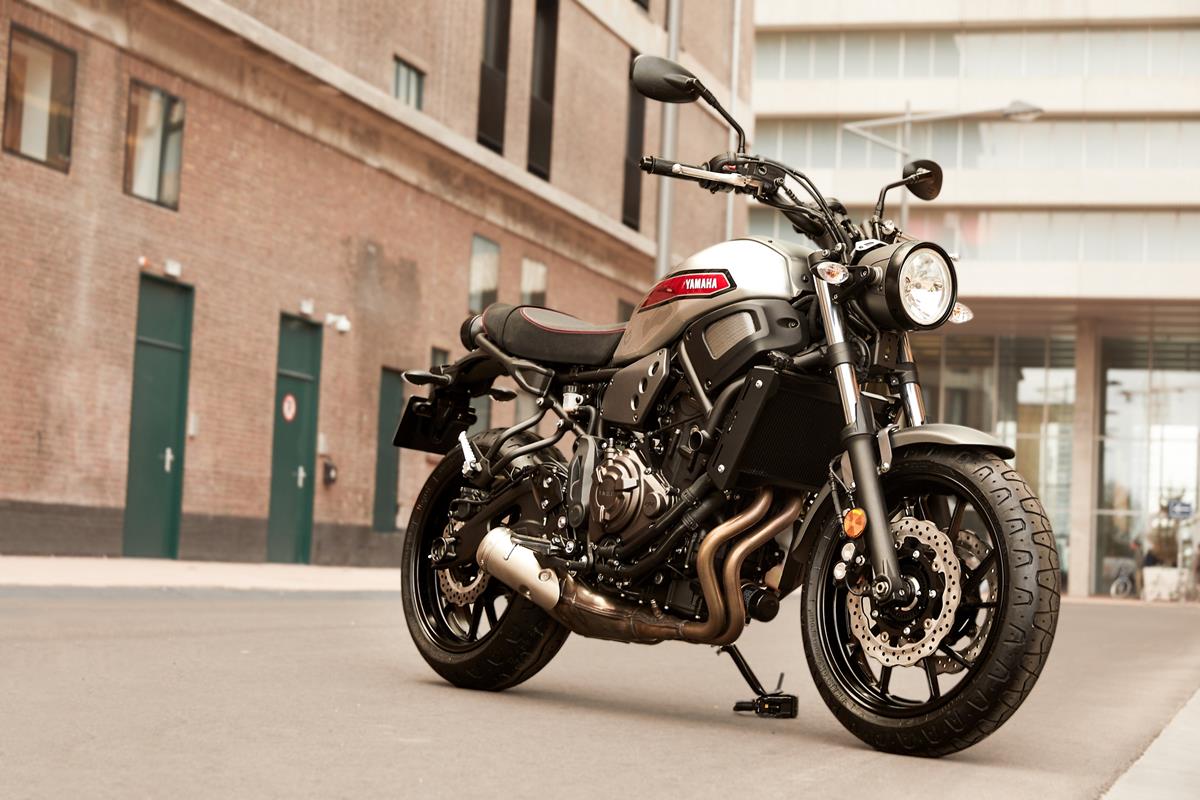 Faster Sons: Vintage spirit with modern technology 
Yamaha's Sport Heritage models have been created by drawing on the company's in-depth experience gained from the design and manufacture of the world's most famous and iconic motorcycles that spans seven decades.
During this time the world of motorcycling has change almost beyond recognition. And yet the unique emotions and intense excitement experienced when riding on two wheels has always stayed the same. The Faster Sons design philosophy fuses fashionable vintage style with advanced engine and chassis technology, to create some of the most beautiful, enjoyable and exciting models.
With their timeless design, naked bodywork and natural riding position, the XSR900 and XSR700 capture the very essence of motorcycling, while at the same time delivering thrilling performance with agile handling and the very latest in electronic control technology.
Race-inspired new Garage Metal colour arrives March 2019 
For 2019 the authentic and timeless style of the XSR Sport Heritage models is reinforced with a bold yet simple Garage Metal colour scheme inspired by the red/white bodywork that was made famous by Yamaha's GP-winning bikes in the 1970s.
Featuring a thick red horizontal stripe with a solid black outline over a deep aluminium silver body colour, this vintage design harks back to the era when Yamaha established itself the most exciting and innovative brand in the market – and the vintage theme is accentuated by the red stitching used in the seat.
With its high quality finish and timeless style, the new Garage Metal colour perfectly complements the unique character of the XSR900 and XSR700 by blending authenticity and modernity in equal measure.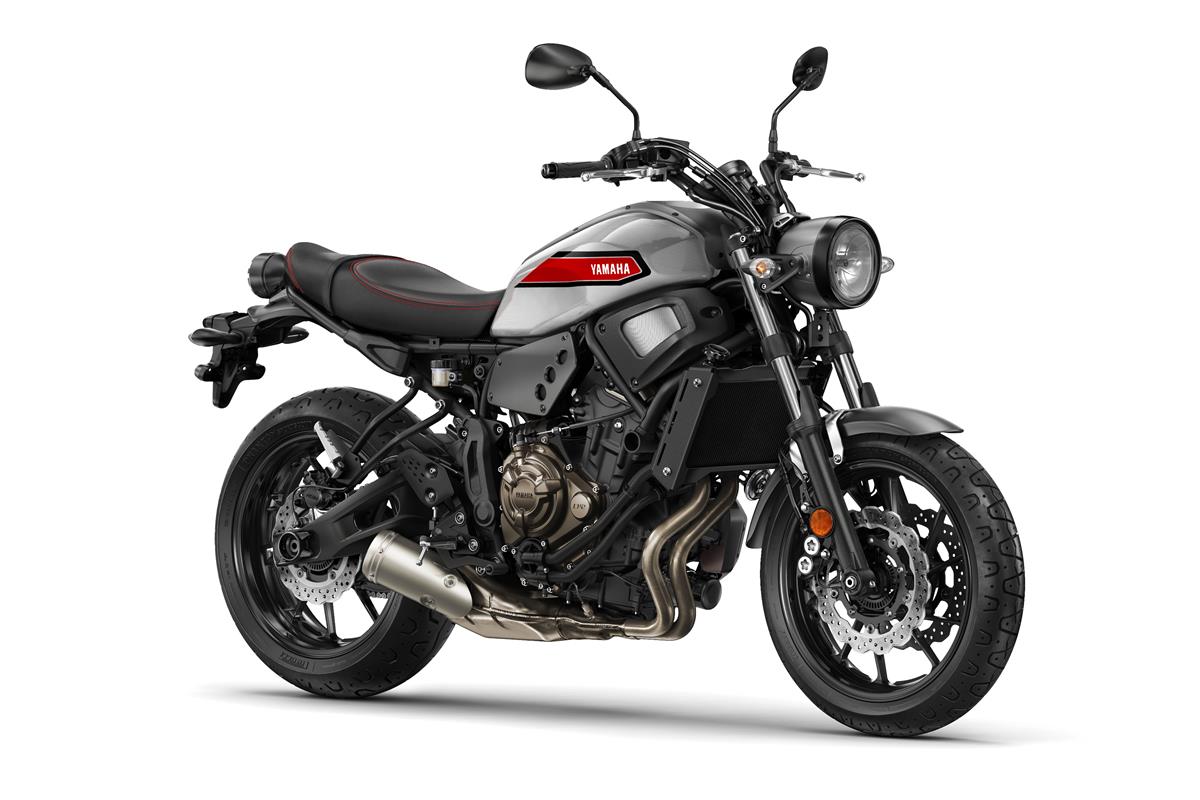 Garage Metal XSR models will be available in Yamaha dealers from March 2019.
Sport Heritage model highlights
XSR900
•    850cc, inline, 3-cylinder, 4-stroke, liquid-cooled, DOHC engine
•    Torque-rich crossplane concept engine design
•    Lightweight short-wheelbase aluminium chassis
•    Traction Control System and D-MODE adjustable engine settings
•    Born to customise
XSR700
•    689cc, inline, 2-cylinder, 4-stroke, liquid-cooled, DOHC engine
•    Crossplane-concept design for deep and powerful linear torque output
•    Light, slim and compact chassis
•    Dual 282mm wavy front discs
•    Built for optimum riding enjoyment
2019 Faster Sons vintage clothing collection 
Yamaha's Faster Sons clothing collection gets a whole new range of cool designs that complement the timeless feel of the Sport Heritage bikes. Featuring a strong and simple look that's been inspired by the 70's US motocross scene, these trendy new T-shirts, hoodies, sweaters, caps and buffs perfectly capture the authentic and original Yamaha spirit.
With their fashionable good looks and premium quality, these easy going casuals are designed to make everyone feel good – whether they're a rider, Yamaha fan or just someone who appreciates their cool vintage appeal. The new Faster Sons vintage collection will be available in Yamaha dealers from the end of February 2019.
Yamaha Genuine Options: Make it all yours 
Getting your new Yamaha Sport Heritage model is the beginning of a great relationship – because these bikes were born to be customised, and you can create your own unique XSR and enhance its specification to suit your lifestyle by fitting a range of Yamaha Genuine Options.
For each motorcycle in the range the Genuine Options line can cover three broad groups. Functional parts such as screens, luggage and heated grips are designed to make your ride as comfortable as possible – while styling parts such as billet and carbon fibre covers, mesh grills and anodised components add some bling.
And if you're looking for more performance, check out the line-up of exhausts, slip on mufflers, billet adjusters and much more.
Build your dream collection with the free MyGarage app 
The MyGarage app is the best way to build your dream collection of Yamaha motorcycles – and it's totally free! Download the app and you're ready to start creating your very own personalised Yamaha.
With MyGarage you can add or remove a wide range of Genuine Options accessories and view the bike from any angle. Once you've created your dream bikes you can save them and share with friends – and when you've made the final decision on which version is right for you, simply send it to your Yamaha dealer who will turn it into reality.