The Isle of Man TT Races just keeps getting better, and bigger every year. The spectacular celebration of motorcycling, raced over 37.73 miles of real roads, draws competitors and fans from around the world.
It's also an event that for decades has run through Arai's DNA. Many of the TT racers wear Arai for the performance, protection and comfort at high speeds that the brand's helmets offer, while we put great effort into supporting all Arai wearers in the Isle with service and spares.
The recently renewed style of the Isle of Man TT Races has proven to be great inspiration for Aldo Drudi's stunning new design, which draws on the key colourways with sleek racing stripes. As ever, the key components always present are the Triskelion (three legs of man) unified by a bold 'double' TT logo on the sides, subtle chequered flag motif and Ellan Vannin (Isle of Man in Manx) neatly placed on the bottom.
Underneath this spectacular new design, we always try to find something to improve. It's our Priority for Protection: a relentless pursuit for more gains in protection in addition to meeting required safety standards. That is why we continue to evolve head protection by making steadfast improvements wherever possible, building on our unbroken seven decades of foundation in our three-generation family company. We do this with a rounder, stronger and smoother outer shell that excels in Glancing Off (impact energy management) at the core of every Arai helmet. After all, what we are seeking to protect is priceless.
For a first look at the 2024 RX-7V EVO Limited Edition Isle of Man TT visit us at Motorcycle Live on our stand: 3D42.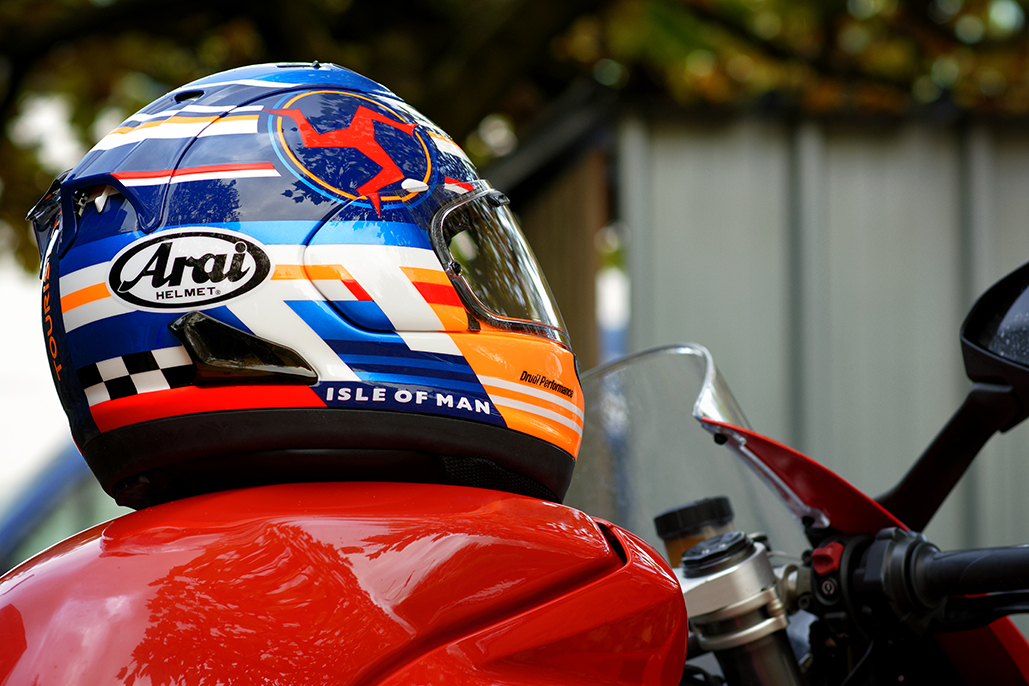 Akihito Arai, Arai Helmet (Europe) B.V. Managing Director:
"Wow. This is always a special moment for all of us at Arai Helmet and the 2024 RX-7V Limited Edition EVO IoM TT is absolutely amazing. Drudi Performance has excelled and created something so fresh, yet with all the elements of the design that fans and collectors expect. We had no idea when we started 15 years ago how important every year's special TT helmet would become to so many people. All I can say now is – roll on next year's TT!"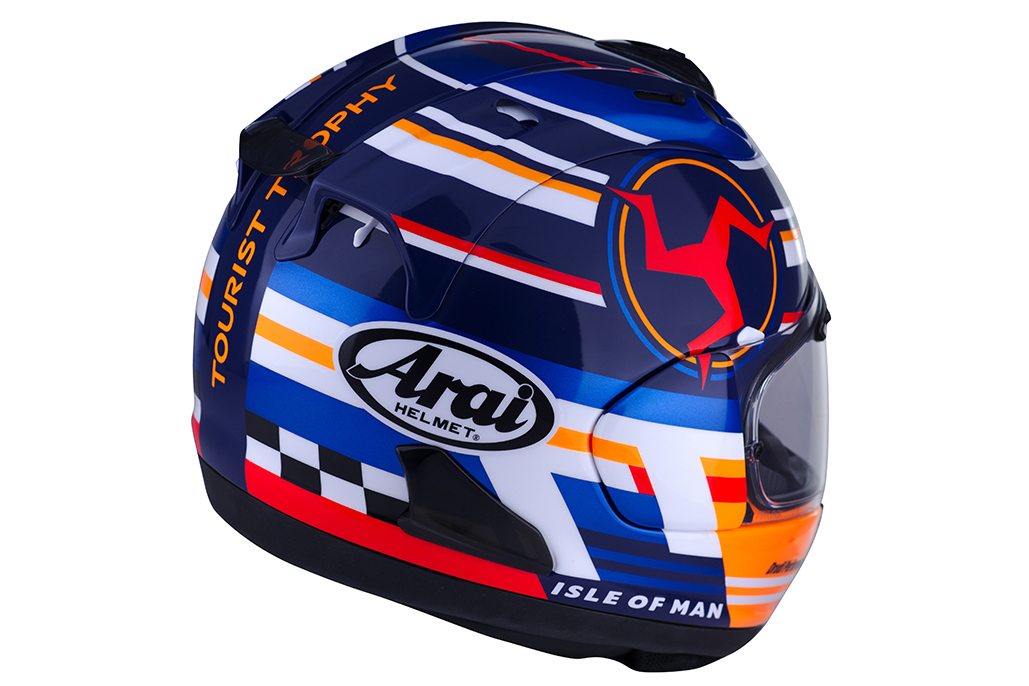 For more information on the 2024 RX-7V EVO Limited Edition Isle of Man TT, please visit: www.araihelmet.eu/en/iomtt.
For more Arai Helmets UK news check out our dedicated page Arai Helmets UK News
Find a local dealer at whyarai.co.uk/bike-locator