RISER, the ultimate motorcycle all-in-one community platform, designed to connect riders worldwide and provide the best routes to explore, is launching its biggest ever update, following its acquisition by Cardo Systems earlier this year.
Set to go live on November 20, the #RISERnextgen will be the platform's most significant update ever, bringing new and improved free features, as well as great additions and updates to the paid 'Pro' version. While RISER may now be 'powered by Cardo', users can take advantage of its features and benefits without the use of a communication device.
#RISERnextgen, will bring a comprehensive set of features to users, enabling riders to make the very most of the platform's route planning and navigation, as well as being able to preview, share, download, and view all manner of features.
For the free version, and aside from the standard features, that allow users to plan a route, share, select type of ride (curvy or fastest) and select time of travel, the latest version adds additional functionality, including:
Route planning with waypoints (available via the web & app)
Ability to skip waypoints and new roundtrip options
Updated cross-platform trip sharing (WhatsApp, Instagram etc.)
New local challenges
Load planned routes by simply scanning a QR code
For Pro users, the updates go even further, bringing all the free features, but adding greater flexibility and the ability to customize the user experience even more so, including:
Enhanced usability and functionality to share routes outside of RISER
All new ReWind functionality to relive your trips via an interactive 3D map
Route Planner with 3D mode Enhanced Supercurvy routing engine
PackRide – connected riding with improved connectivity, unique to RISER
GPX-Export functionality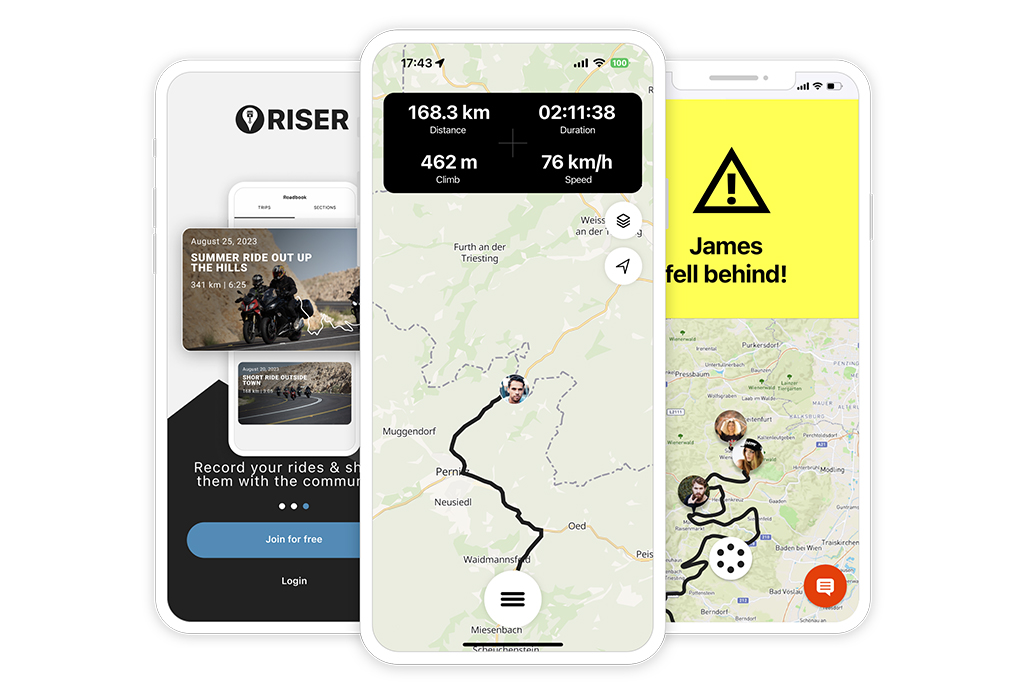 Dominik Koffu, Founder and Product Manager of RISER, comments, "Following the merger with Cardo Systems at the end of May, our team has been working hard to change up a gear to make RISER the definitive motorcycle community platform globally. The benefits of this merger have meant that we have much more experience and data to learn from across both brands, and as a result we are able to offer far more to both users of the free and Pro versions of RISER." 
"This update marks a significant milestone in the evolution of RISER. The latest updates will elevate the users experience in the App, before, during and after the ride, making RISER a community that every rider wants to be part of."
Alon Lumbroso, Chief Executive Officer of Cardo Systems, adds: "This substantial upgrade for RISER, represents a pivotal moment for Cardo too, enhancing the value we deliver to both our customers and the wider riding community. We are delighted to be in a position to support this development, while bringing RISER'S cutting-edge navigation and dynamic rider community into our ecosystem, further affirming our dedication to transforming the motorcycling experience."
Click here to download Riser from the App Store or Google Play Store or visit the website: riserapp.com.