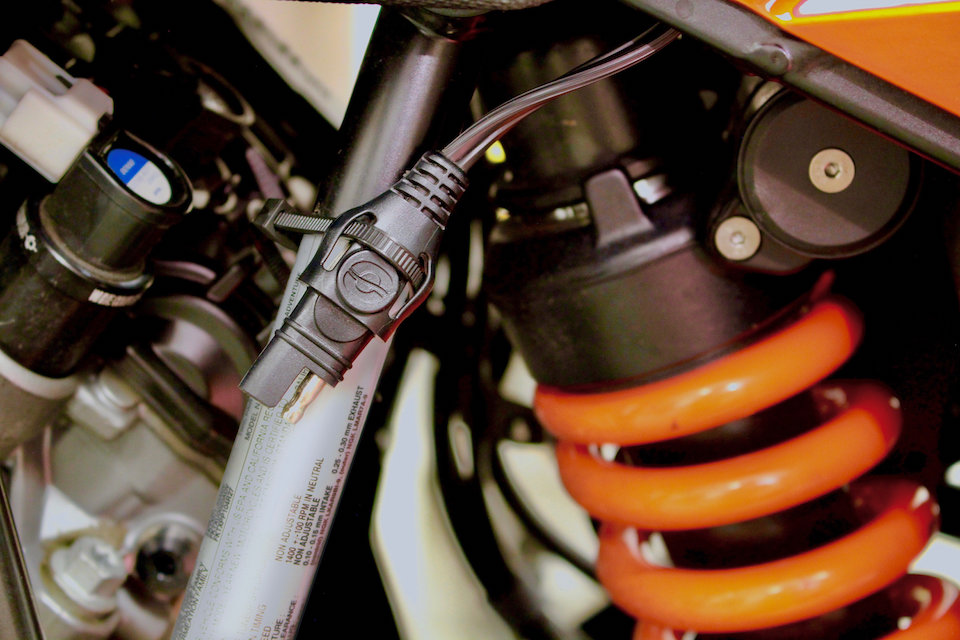 OptiMate have updated their O-01 battery connection leads, with the addition of two built-in mounting slots, so the external end of the lead can be fastened to the frame with a cable tie or Velcro, to prevent it flapping around when not in use.
Designed to attach to the battery terminals using 1/4″ M6 ringlets, the O-01 lead has an industry standard 2-pin SAE connector at the other end, that can be used to plug into OptiMate battery chargers, testers, monitors and accessory power devices.
A rubber sealing cap & shroud provide a weatherproof seal for the SAE connector, protecting it from water, dust and grime.
The 50cm long premium cable is rated for 5A continuous use (7A maximum) and is protected by a 15A fuse, for total peace of mind.
Designed by OptiMate, the O-01 Cable retails for £9.99 including VAT and is covered by a 3-year limited warranty.