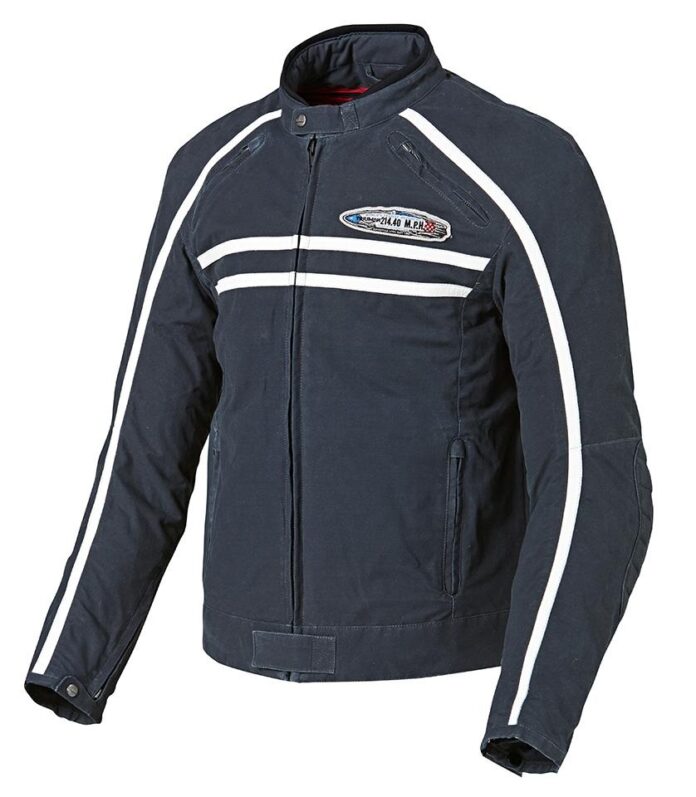 Paying nostalgic homage to its success at the 1956 motorcycle land speed record attempt, Triumph has introduced a brand new riding jacket into its Winter 2014 range.
Exclusively available from authorised dealers across the UK, the stylish and functional jacket takes inspiration from Johnny Allen's historic ride on the Triumph-powered 'Texas Ceegar' motorcycle, taking bikers back in time to the Utah Bonneville Salt Flats, when the UK last held the world speed record.
Finished in deep navy with a subtle chequered design, the jacket pairs style and safety in perfect harmony. Alongside embossed embroidery to celebrate the historic 214.40MPH record, Bristex outer fabric and a breathable Tritrex z-liner are used to guarantee 100% water and wind-proofing with optimum breathability and comfort.
High-strength removable Knox elbow and shoulder guards offer the upmost protection, while a quilted liner and zip opening ventilation panels provide maximum comfort and versatility. A connection zipper allows the jacket to be seamlessly paired with any of Triumph's leather or fabric riding trousers, making the record-breaking jacket the perfect addition to any rider's winter wardrobe.
With an RRP of £255, the jacket is available immediately from Triumph's authorised national dealer network. To find your nearest dealer or to see the complete Autumn 2014 clothing collection online, please visit: www.triumphmotorcycles.co.uk