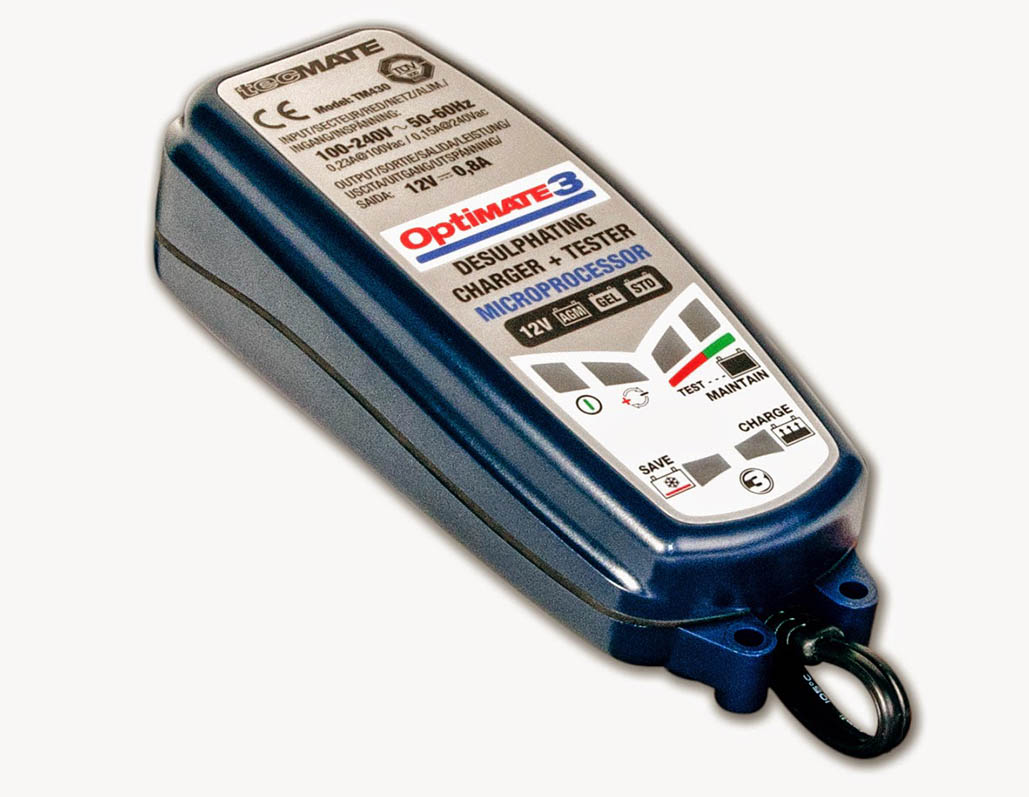 OptiMate have produced 2 million intelligent battery chargers since 1995 and the OptiMate 3 Global is the latest iteration, with many new features:
Precise microprocessor controlled diagnostics and maintenance programme
Lighter and smaller than previous model
More powerful output
Global input for worldwide compatibility
The new OptiMate3 Global diagnoses, recovers, charges, tests and optimally maintains all types of 12V lead-acid batteries rated from 3 to 50 Ah.
Fully sealed in an IP54 rated weatherproof case, it is 50% lighter than the previous model (0.4kg compared to 0.8kg), 33% more powerful (output up from 0.6A to 0.8A ) and can recover severely neglected batteries from as low as 2 Volts, thanks to cutting-edge electronics.
The Optimate3 Global's microprocessor automatically performs hourly tests, maintaining the battery with an interactive float charge, (800mA maximum), providing advance warning of any problems. It also diagnoses sulphation (when crystals form around the lead plates inside the battery, reducing performance), and automatically applies pulses of electric current to break them down and recover the battery.
Safety features include spark suppression, automatic shut-down if short-circuited/battery disconnected and zero risk of overcharging.
The OptiMate3 Global has a wide range input (100-240V, 50-60Hz) that works with mains electricity around the world and also absorbs current irregularities better. It sells for £49.99 including VAT and there are also two and four bank options (£99.99 and £195.00) for multi-bike owners and small workshops. For more information visit 
www.optimate1.com
.