Stay Charged and Organised on the Go.
Quad Lock unveils two new MAG accessories set to improve the way phone users navigate day-to-day activities. Introducing the sleek MAG Wallet and the powerful MAG Battery Pack, designed to enhance the convenience and functionality of everyday life. Both products are compatible with any phone equipped with a Quad Lock MAG Case.*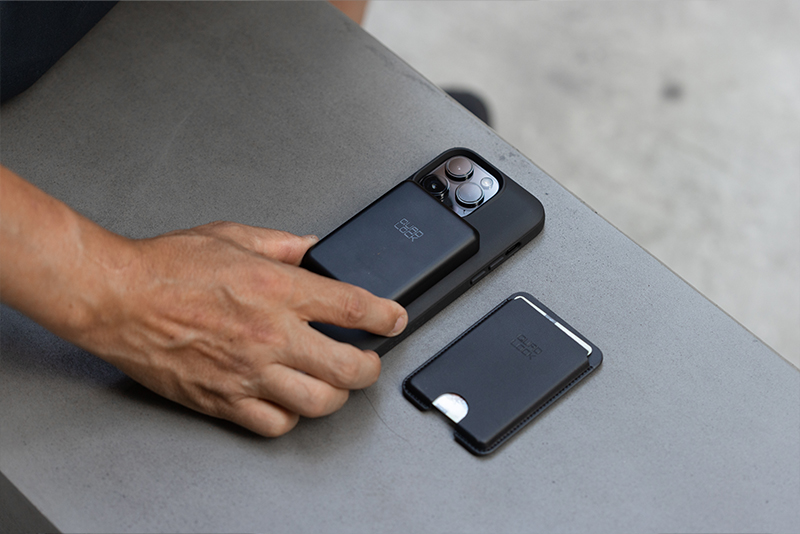 The Quad Lock MAG Wallet is a sleek and compact wallet that attaches to the back of any Quad Lock MAG Case. Made from premium vegan leather, the slimline, all-black wallet features up to three card slots making it the perfect solution for those who prefer to only carry their essentials.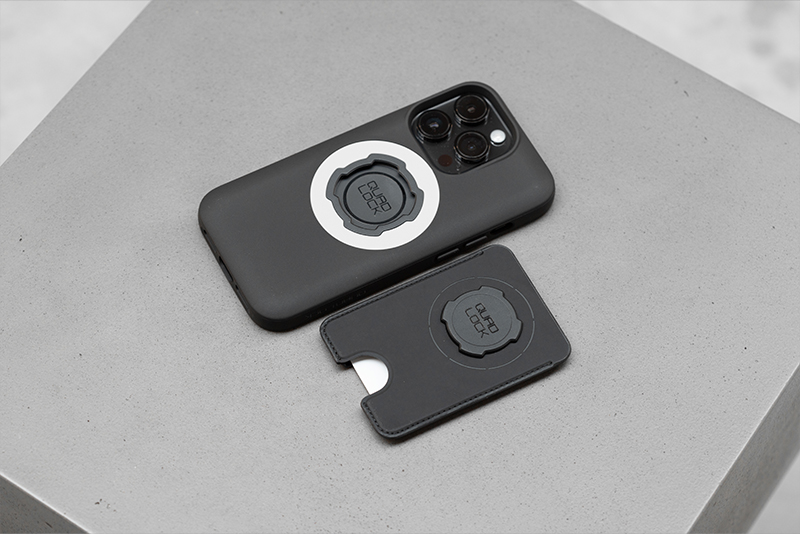 With security being at the forefront of the MAG Wallet design, the wallet offers shear resistance to keep it in place when taking it in and out of your pocket. Additionally, the MAG Wallet allows for uninterrupted payments using ApplePay or GooglePay, even while attached to your phone.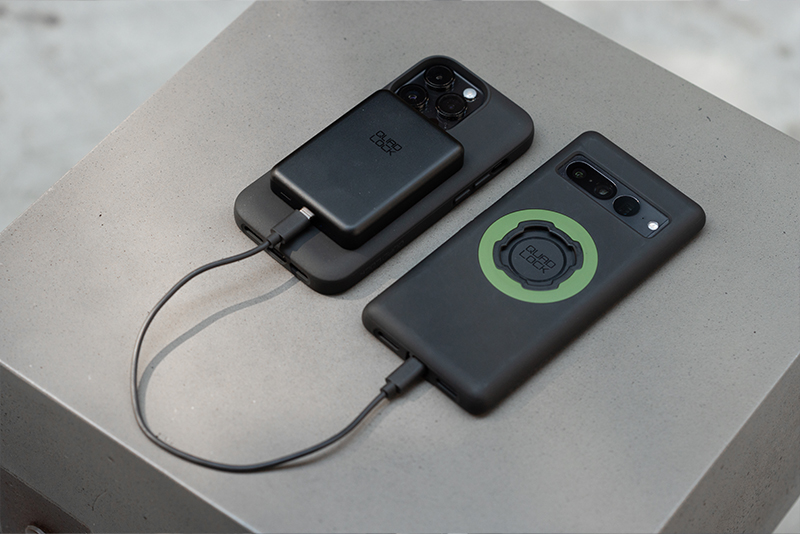 The Quad Lock MAG Battery Pack is a strong and secure portable power bank crafted for those who are always on the go. Designed to be compact, lightweight, and powerful, this device has a capacity of 5000mAh featuring a range of charging options that include wireless charging, pass-through charging, wired charging, and multi-device charging.
Thanks to its shear resistance and strong magnetic design, the MAG Battery Pack ensures perfect alignment for optimal charging and the most secure hold when carrying out everyday activities.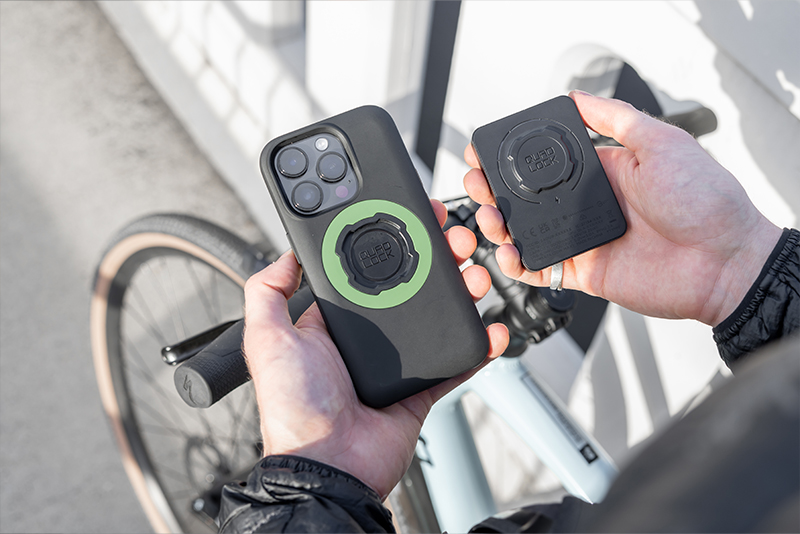 Statement from Elliot Staley, Industrial Designer at Quad Lock:
"The MAG Wallet and Battery pack are designed to further expand the Quad Lock MAG Range ecosystem giving users the tools to make every day even easier. By adding the Quad Lock feature in conjunction with the MAG attachment, it does what Quad Lock does best in
creating a strong and secure attachment feature that surpasses the usability of conventional magnetic attached accessories."
*The Quad Lock MAG Battery Pack will only wirelessly charge phones that have wireless charging capabilities.
Shipping Information:
Quad Lock MAG™ Battery Pack is only available for selected regions. See the website for more details.
Buy the Quad Lock MAG Accessories:
https://www.quadlockcase.net/collections/mag
● MAG Wallet:
https://www.quadlockcase.net/collections/mag/products/accessory-mag-wallet/
● MAG Battery Pack:
https://www.quadlockcase.net/collections/mag/products/charging-mag-battery-pack/
Quad Lock – MAG Wallet
[embedyt] https://www.youtube.com/watch?v=PWNMuaQ03tk[/embedyt]
Quad Lock – How To / What's Included – MAG Battery Pack
[embedyt] https://www.youtube.com/watch?v=qg39VLcyfRQ[/embedyt]