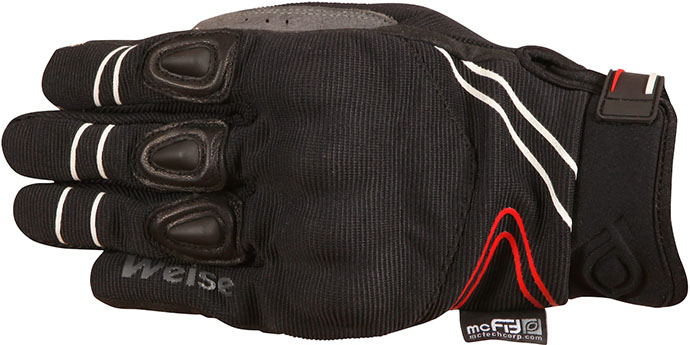 The new Wave gloves from Weise combine modern materials and technology to produce a glove that is flexible and versatile.
Made with a full-grain leather palm and stretch textile on the back of the hand, an integrated TPU reinforcement covers the knuckles.
The McTex® waterproof, windproof and breathable lining makes the Wave suitable for many different weather conditions. The inner lining is held securely in place with the McFit® technology system, which attaches it without stitching, helping it to stay firmly in place without twisting uncomfortably or pulling free.
Special fabric on the index finger and thumb enables use on a touch screen while wearing the gloves and silicon grips to palm and fingers improve control in the wet. The Wave is held firmly in place with a Neoprene® cuff with adjustable Velcro® retained adjusting strap.
Priced at £54.99 including VAT, Weise Wave gloves come in sizes Small – 3XL and are available from www.thekeycollection.co.uk (telephone O117 971 92OO).