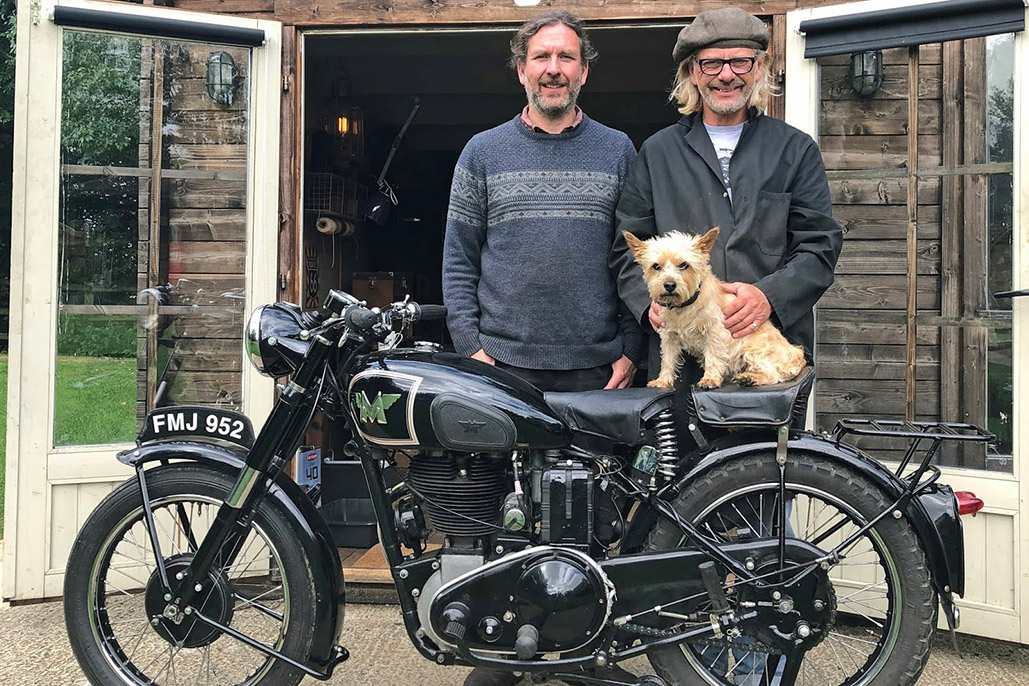 Two new episodes of Junk & Disorderly, presented by Henry Cole and Sam Lovegrove, will be shown on ITV4 at 8pm on October 7th and 14th.
Each hour-long programme follows the exploits of the boys as they challenge themselves to make money by restoring automotive junk and classic collectibles found at auctions and auto jumbles, then selling them on for a profit.
In episode 2  Henry and Sam transform a BSA Bantam from a humble roadster into a trials bike, but It proves far easier to restore it than it is to sell.
Episode 3 features a pair of vintage bikes – but will they find any buyers?
Visit the programme website and catch up on previous episodes on the ITV Hub at https://www.itv.com/hub/junk-disorderly/2a5865
Full episode list (all at 8pm)
Ep2 – 7th October
Ep3 – 14th October
Ep4 – 21st October
Ep5 – 28th October
Ep6 – 11th November
Ep7 – 18th November
Ep8 – 25th November
Ep9 – 2nd December
Ep10 – 9th December