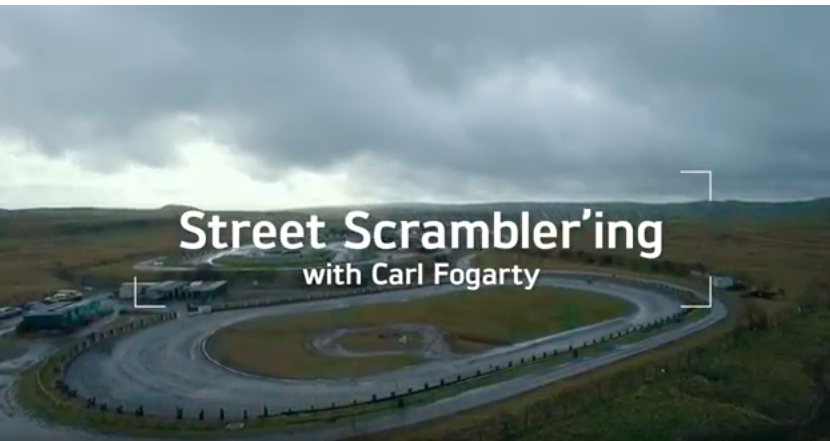 Carl 'Foggy' Fogarty has returned to the track on a Triumph Street Scrambler as the former 'I'm a Celebrity…' winner showed what his bike could do around Buxton Hitmen Speedway in Derbyshire, UK.
Despite difficult riding conditions, Foggy left his Street Scrambler completely standard, including the bike's OEM Metzeler Tourance road tyres.
Triumph captured the four-time World Superbike Champion's return to the track in a video below:
Foggy said: "It's that kind of bike, it wants to be on the road and it wants to be off-road as well… It's just really good fun.
"This I what I love about flattracking. I can bring my own bike down here, even with road tyres on a wet muddy day, have some fun and chuck it back in the van."
To find out more about the Street Scrambler, please click here: http://www.triumphmotorcycles.co.uk/motorcycles/classics/street-scrambler/2018/street-scrambler.