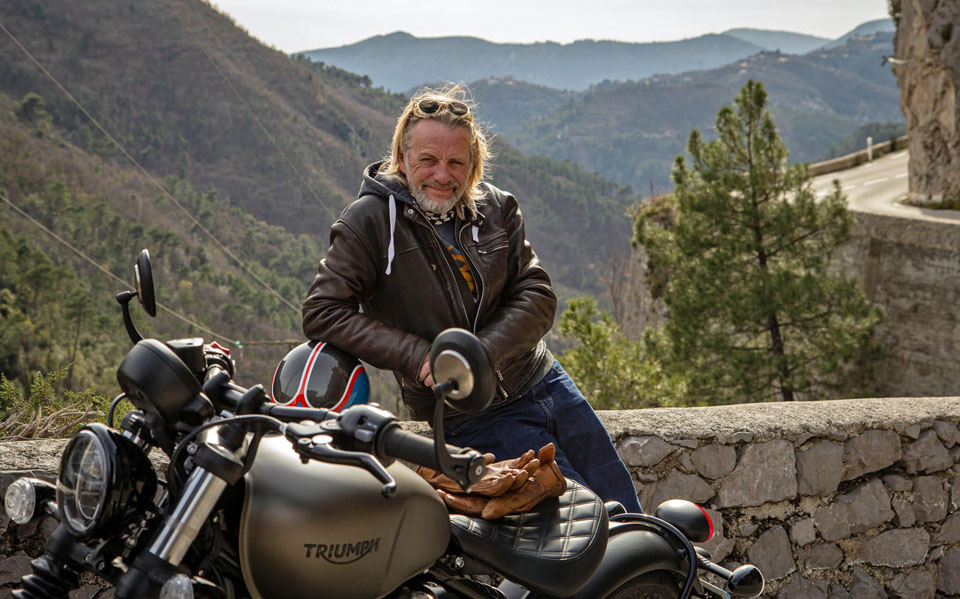 The Motorbike Show returns to ITV4 this spring, with six brand new hour-long episodes.
Now in its 9th season, the popular motorcycle magazine programme, presented by Henry Cole, has proved to be a ratings success since it first aired in 2011.
Viewers can look forward to a mix of their favourite features in each episode, including rides along some of the best biking roads in the UK and Europe, the stories of iconic motorcycles and manufacturers, and a restoration. Henry will be giving a classic bike a new lease of life, with a lot of help from his  regular restoration buddies Sam Lovegrove and Allen Millyard.
Episode 1 is scheduled to be shown on ITV4 in mid-April.
For more information on all programmes produced by Henry Cole visit henrycole.tv.
[wptb id=65242]
[wptb id=64599]