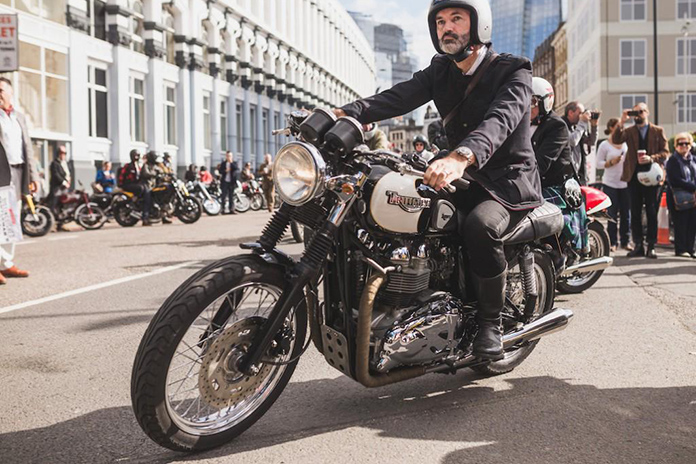 This weekend saw a motorcycle event like no other, as more than 30,000 riders across 400 cities, globally, donned their finest attire and took to their bikes to raise money for prostate cancer charities. The Distinguished Gentleman's Ride saw more than 2,000 riders take part across the UK, with specific meet-ups taking place in Manchester, Leeds, Birmingham, London and Bournemouth, to name but a few.
To date, the ride has raised $2,198,883 million, with donations made over the weekend still being counted, smashing the previous total of $1.5 million.
Founded in 2012, the event has grown rapidly in popularity, celebrating the positive and welcoming environment of biker meets, while raising money for an extremely important cause. The global event is sponsored by Triumph Motorcycles, Britain's biggest manufacturer of large capacity motorbikes.
Rick Cawley, UK general manager at Triumph, said: "Riders in the UK and globally have once again surpassed themselves with a fantastic fundraising effort. The pictures and videos coming in from around the world are truly inspiring, seeing the thousands of people that made the effort to dress up, enjoy a day of riding and, of course, raise an astonishing amount of money.
"Killing more than 10,500 men every year, prostate cancer is one of the most common forms of cancer in the UK. We're proud to support such a positive event, which aims to tackle this shocking figure."
To find out more about The Distinguished Gentleman's Ride, or to donate, please visit www.gentlemansride.com