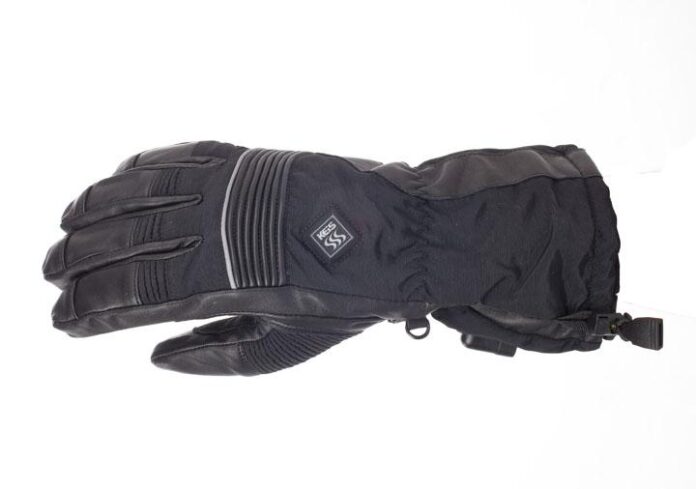 Updated for the 2014/15 winter season, X900 Dual Control Heated Outer Gloves from KEiS now include the option to power their heated panels from rechargeable battery packs, which tuck away neatly into pockets in each cuff. This means that heat is on tap wherever you are, whenever you need it – riding, skiing or fishing.
The Dual-Power X900 gloves can also be powered direct from the bike's battery.
Like the full range of KEiS heated clothing, X900 gloves feature Micro Alloy-Fibre Technology, which provides reliable and even heat, whilst still allowing easy movement and feel; crucial for delicate operation of the controls during winter riding conditions. The heat is controlled by a button on the back of each glove, so the rider can tailor the temperature whilst on the move.
A waterproof, breathable textile shell and genuine leather palm reinforcement tops off the specification.
The X900s come with a fused supply lead for connection direct to a 12-volt vehicle battery. A 'cigarette lighter' adaptor is also available for vehicles fitted with a power socket, and current draw is just 1.0 amps, so they won't put undue stress on the bike's battery and charging system.
KEiS X900 Dual Control Heated Outer Gloves are available in unisex sizes XS-XXL, at £130- including VAT, and come complete with all required wiring and instructions. Optional KEiS X900 Battery Packs and Charger sell for £70-. For further info and details of the complete KEiS range, call 01256 704909 or visit: www.keisapparel.co.uk
Notes: KEiS has enjoyed an average annual growth of 30% since 2011 and is now the UK's best-selling brand of heated clothing.