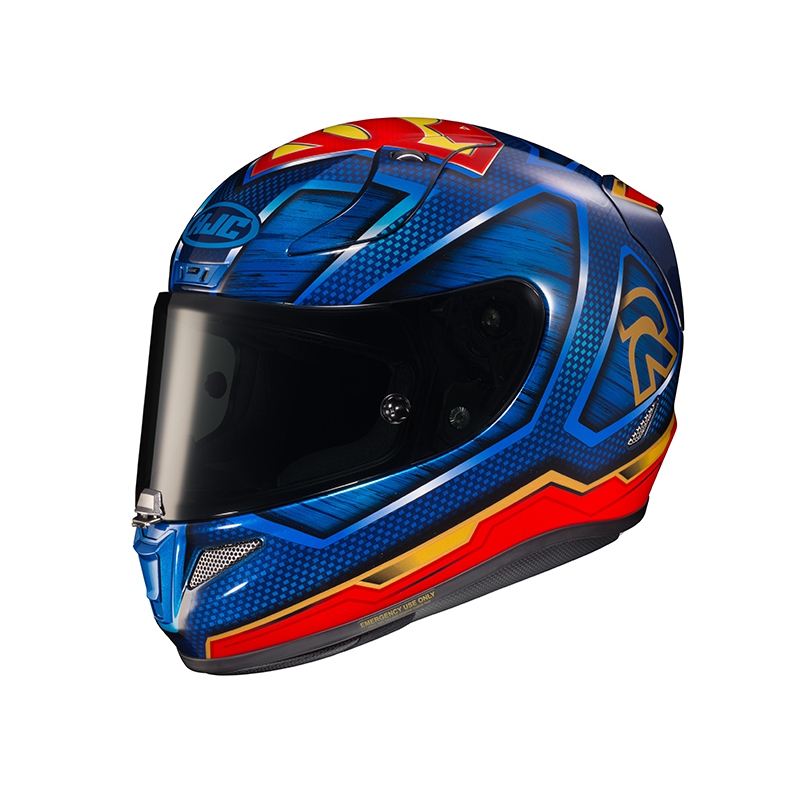 New and in stock now at OXFORD: HJC RPHA 11 SUPERMAN
It's a bird… It's a plane… It's…
Faster than a speeding bullet, more powerful than a locomotive, and arguably the most recognizable DC Super hero of all time: HJC's RPHA 11 Superman helmet is finally here!
As the sole survivor of the doomed planet Krypton and with countless abilities and Super Powers gifted to him by his alien origin, Superman has spent the last 80 years capturing the hearts and minds of comic book fans worldwide, and now he's eternalized as part of HJC Helmets' unique line of licensed graphics for riders everywhere to enjoy.
The all-new Superman graphic will be featured exclusively on the RPHA 11, HJC's premium sport helmet designed for the race track with an aerodynamic shell structure crafted from HJC's Premium Integrated Matrix (P.I.M. Plus) shell composition that provides enhanced shock-resistant performance and a more comfortable and lightweight helmet using reinforcement materials that include carbon and a carbon-glass hybrid fabric.