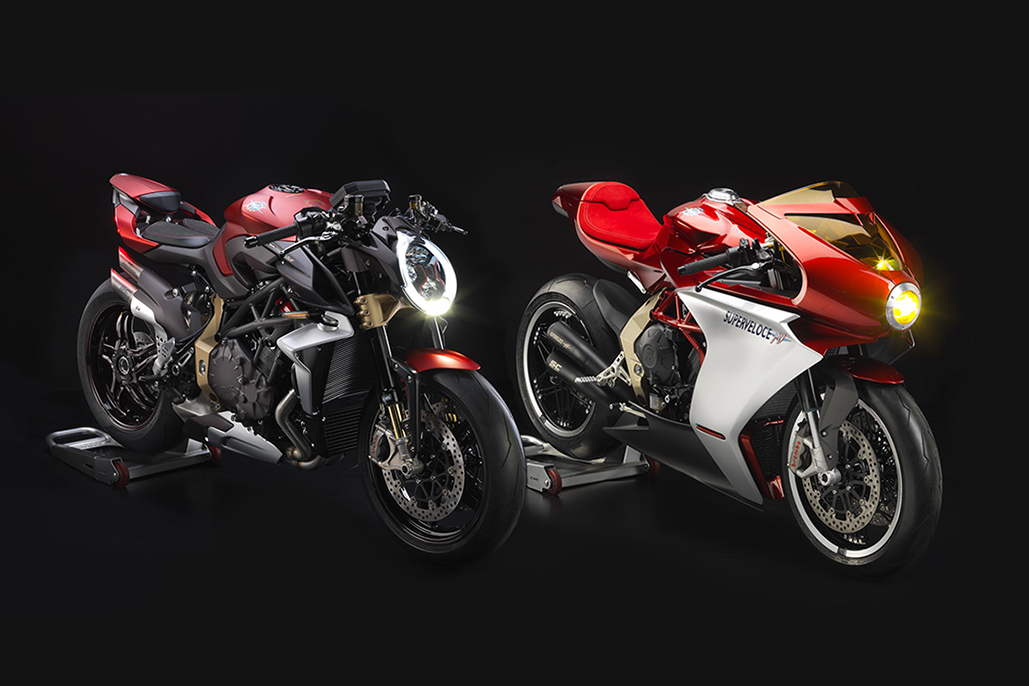 MV Agusta's Brutale 1000 Serie Oro And Superveloce 800 Serie Oro Limited Series Sold-Out Only Days After Launch.
Fans and collectors have been pre-ordering the bikes through the manufacturer's digital platforms.
MV Agusta announces that the Brutale 1000 Serie Oro and the Superveloce 800 Serie Oro, both to be produced in a 300 units limited series, were sold out only days after launching a pre-order campaign through the company's social media platforms. The first deliveries of the Brutale 1000 Serie Oro are expected by November 2019 while the Superveloce 800 will arrive in March 2020.
When first presented at EICMA in November 2018, the Superveloce 800 Serie Oro had been deemed "the most desirable and anticipated bike of 2020", whilst the Brutale 1000 Serie Oro was acclaimed as "most beautiful bike of the show". Requests for the bikes started raining in at Schiranna's MV Agusta headquarters, and only a few days after pre-orders officially opened they were sold out.
The Brutale 1000 Serie Oro is possibly the meanest and most aggressive looking naked ever. It is certainly the most powerful 1000 cc naked bike ever produced, with its 208 HP, 4 cylinder engine intimately related to the F4 RC racing superbike. It is capable of reaching top speeds of over 300 Km/h
The Superveloce 800 Serie Oro has a decidedly classic look, reminiscent of MV Agusta's glorious legacy. But beyond the attractive yesteryear's looks, It features a steel trellis chassis, a 148 HP inline-3 cylinder 799 cc engine with a counter-rotating crankshaft coupled to a 6-speed gearbox and an iconic triple-exit exhaust system. The Superveloce 800 also includes a number of advanced technologies, including a TFT dashboard as well as state of the art engine and vehicle control electronics incorporating ride-by-wire, multi-maps and traction control.
Timur Sardarov, CEO of MV Agusta, said: "We are delighted with the success of these two launches. It proves that we are on the right path to continue in MV Agusta's glorious tradition  of constant innovation, breathtaking performance and superb design. 600 passionate riders from all over the world have shown their unfaltering appreciation for our iconic brand and our unique motorcycles.  We shall do everything in our power to make them proud of owning an exclusive piece of true motorcycle art".