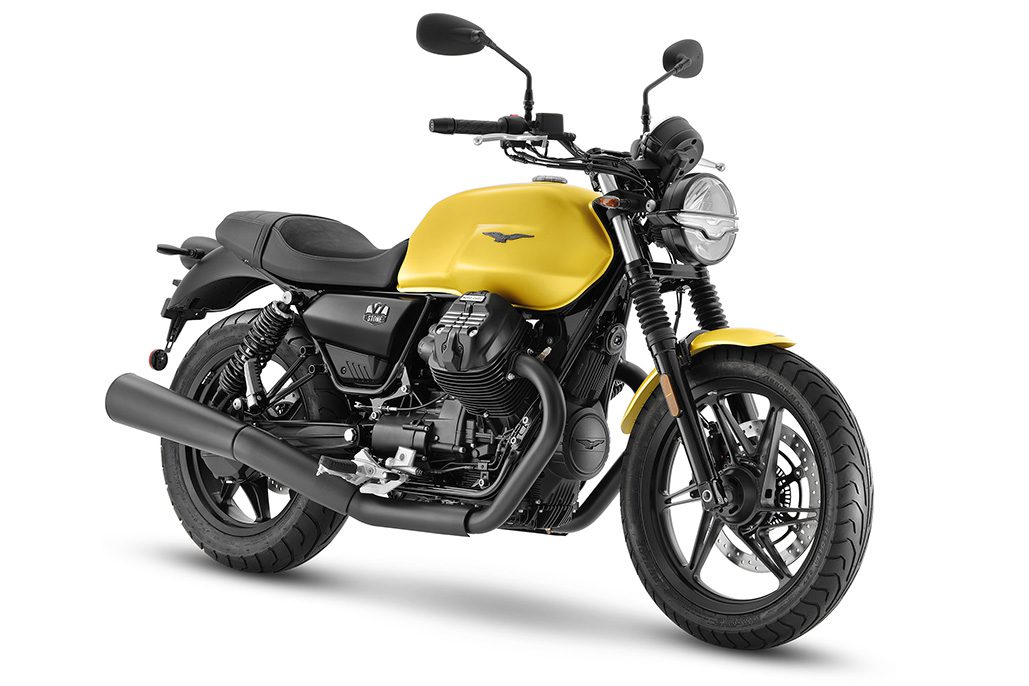 Launched in spring 2021 and immediately meeting with approval, becoming one of Italy's best-selling bikes in the year Moto Guzzi celebrated its centenary, the latest generation of Moto Guzzi V7 powers into 2022 with two appealing new colour schemes for its Stone version, essential and contemporary in terms of content.
Powered by the 65 HP 850 cc engine, more comfortable, better equipped and finished, without losing any of that character and authenticity for which all Moto Guzzi bikes stand out, V7 Stone is now also available with brand-new Giallo Metallico and Grigio Alluminio colour schemes, in addition to the already popular Nero Ruvido and Arancione Rame.
The more classic and elegant Special version retains its colourways, available with either a Blu Formale or Grigio Casual livery.
Moto Guzzi V7 Stone is already available with a price tag of £8,200 ex-showroom, while V7 Special retails at £8,600 ex-showroom.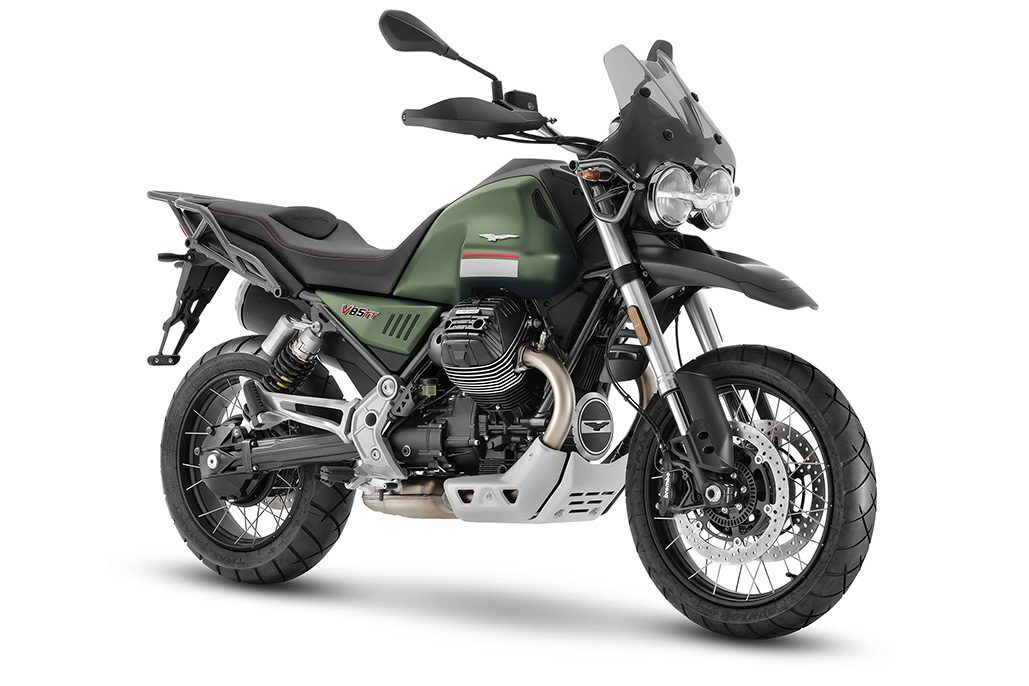 The Moto Guzzi V85 TT range is also renewed for 2022. The Eagle brand's classic travel enduro retains all its technical features, but introduces the new Verde Altaj colourway, one of the Italian manufacturer's most iconic shades.
Classic Verde Altaj joins Nero Etna, as well as the more evocative Giallo Mojave and Rosso Uluru colour schemes, which are both offered with a red frame and matching fork stanchion guards.
Moto Guzzi V85 TT 2022 retails at £11,200 ex-showroom, while the "Evocative Graphics" versions are priced at £11,400 ex-showroom.
And there are also updates for the Moto Guzzi V85 TT Travel, which stands out for its dedicated colours and graphics and its wide range of standard equipment that is particularly suitable for touring. V85 TT Travel is now available with a dedicated Grigio Grigna livery and new graphics on the side fairings and tank, while its wide range of standard equipment, which includes the higher and more protective Touring windscreen, Urban side cases, heated hand grips and the Moto Guzzi MIA multimedia platform with which to connect a smartphone to the vehicle, is further enhanced with a centre stand and tyre pressure sensor.
Moto Guzzi V85 TT Travel has a price tag of £12,500 ex-showroom.
The V85 TT Guardia d'Onore special edition will land in UK dealerships at the end of April. This limited edition comprised of just 1946 units celebrates 75 years of collaboration between Moto Guzzi and the Cuirassiers' regiment.
Moto Guzzi V85 TT Guardia d'Onore will go on sale for £12,500 ex-showroom.
For more Moto Guzzi news check out our dedicated page Moto Guzzi News
or head to the official Moto Guzzi website motoguzzi.com/gb_EN/