Using your smartphone for navigating your journey or connecting with fellow riders has become an important tool for any rider's journey.
With the increased sensitivity of newer smartphone camera's image stabilisation modules and the impact that some motorcycle engines have on these modules, the Quad Lock Vibration Dampener has been designed to provide further protection to rider's using Quad Lock motorcycle mounts.
Featuring a dual chassis suspension system with precision engineered silicone grommets, the Vibration Dampener absorbs vibrations to protect your smartphone's camera.
Compatible with all Quad Lock Motorcycle Mounts and the Quad Lock Motorcycle USB Charger, the Quad Lock Vibration Dampener reduces over 90% of high frequency vibrations produced by motorcycles.
The team at Quad Lock worked around the clock to "understand, design, develop and then test a Vibration Dampening solution that gives riders complete confidence in mounting all new model smartphones to any motorcycle."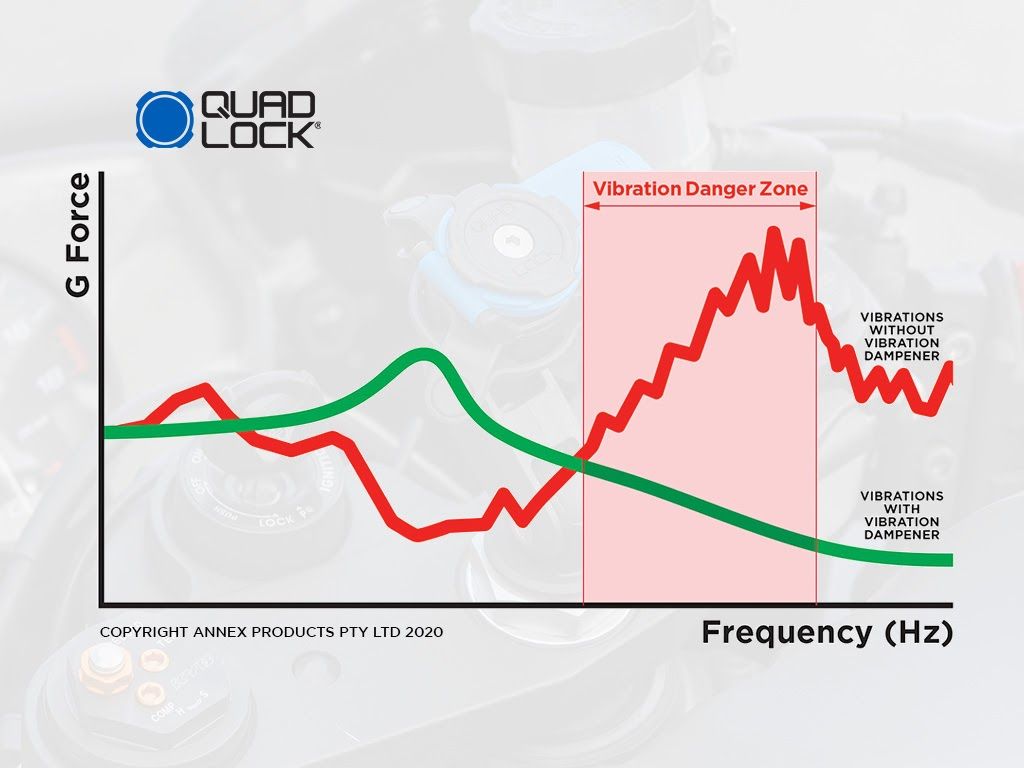 More than 500 Quad Lock customers were involved in a user trial and the Vibration Dampener was put through extreme performance testing with award-winning engineers and scientists specialising in vibration technology for transport, defence and infrastructure.
What started out as an iPhone Bike Mount on Kickstarter back in 2011, the Quad Lock® range has expanded into a full suite of options, with the motorcycle category becoming an increasing part of the Quad Lock community. The release of the Quad Lock® Vibration Dampener is simply the latest in this long line of impressive products.
Vibration Dampener has been available for sometime now:
Quad Lock Vibration Dampener is now available via www.quadlockcase.co.uk