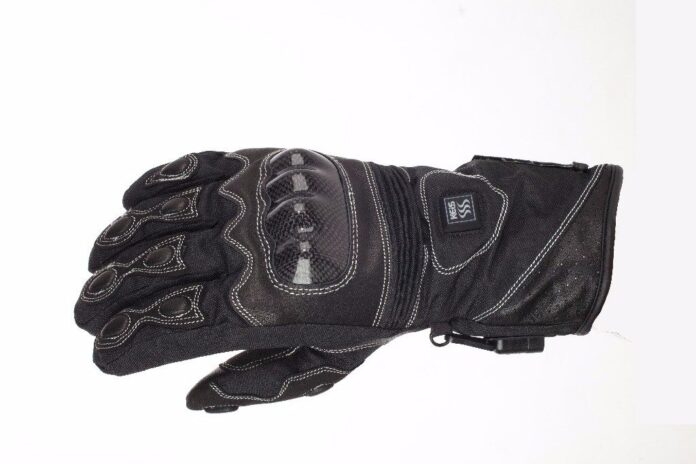 Heated grips have long been a popular choice for motorcyclists looking to winter-proof their ride, but they have some limitations compared to heated gloves.
Alongside the inconvenience and expense of fitting, grips only heat the palms and inside of the fingers, not the outside areas, which are exposed to the icy wind when riding.
Heated grips can also have a detrimental effect on the waterproof liners commonly used in winter riding gloves. Wicking/breathable fabrics work by allowing smaller less dense water molecules (perspiration) out, and stopping the larger and cooler water molecules (rain) from getting in. Heated grips can heat the water molecules on the outside of the glove, reducing their size and effectively reversing the way the membrane works. The moisture inside the glove increases and the hands and fingers become cold and damp.
KEiS heated gloves feature Micro Alloy-Fibre Technology, which provides reliable and even heat right around the hand, whilst still allowing easy movement and feel – crucial for delicate operation of the controls during winter riding conditions.
KEiS produce both inner and outer heated gloves, all of which come with a fused supply lead for connection to a 12v vehicle battery (an adaptor for 12v sockets is also available).
Both the X800i and X900 outer gloves have easy-to-use integral controllers, so riders can tailor the temperature whilst on the move, and feature waterproof/breathable liners. The X900 gloves can be powered by optional rechargeable battery packs that fit neatly into the cuffs, while the X800i feature hard reinforcement over the knuckles.
For further info and details of the complete KEIS range, call 01256 704909 or visit www.keisapparel.co.uk.
X200 Heated Inner Gloves £69.99 inc VAT
X800i Outer Gloves £149.99 inc VAT
X900 Outer Gloves + Battery Packs & Charger £199.99 inc VAT