New grey colourway for British-made speedo and tacho cable range 
Venhill has added a new grey colour option to their motorcycle speedo and tacho cable range – offering a discreet alternative to black cables on classic British and Japanese bikes.
Recently expanded to cover more makes and models, Venhill speedo and tacho cables are made in their UK factory, to the same rigorous standards as their other control cables and hydraulic hoses.
Each one features a right-hand wound inner shafting, for a durable but flexible drive. The outer casing is made from a special double wound conduit for maximum flexibility and strength. This is then PVC-coated, to protect against dirt, grime, corrosion and damage.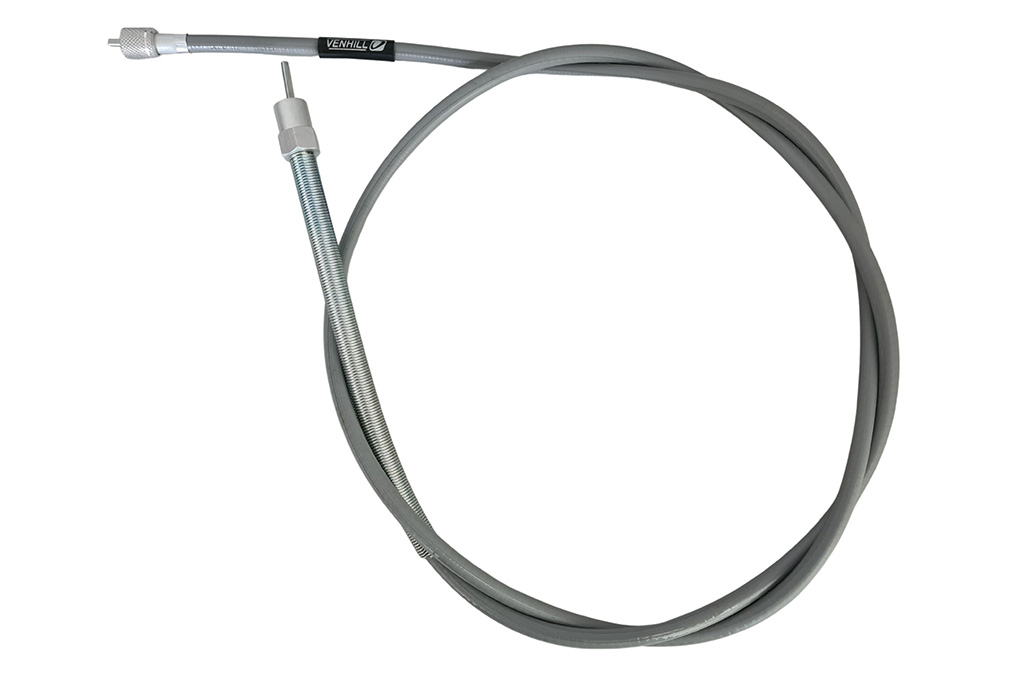 Venhill has also recently upgraded its range of replacement speedo and tacho cables with new brass drive ends. These are manufactured to fit the square drive ends of reconditioned speedometers much more accurately.
Two sizes of speedo drive are produced. One for traditional British bikes (3mm across the flats) and one for Japanese (2.5mm). Cables with different size drives at either end can also be made, allowing Japanese-sized clocks to be fitted to older British bikes.
All of Venhill's existing speedo and tacho cables are now available in the new grey shade. Visit www.venhill.co.uk and use the part finder to select your make and model of machine.