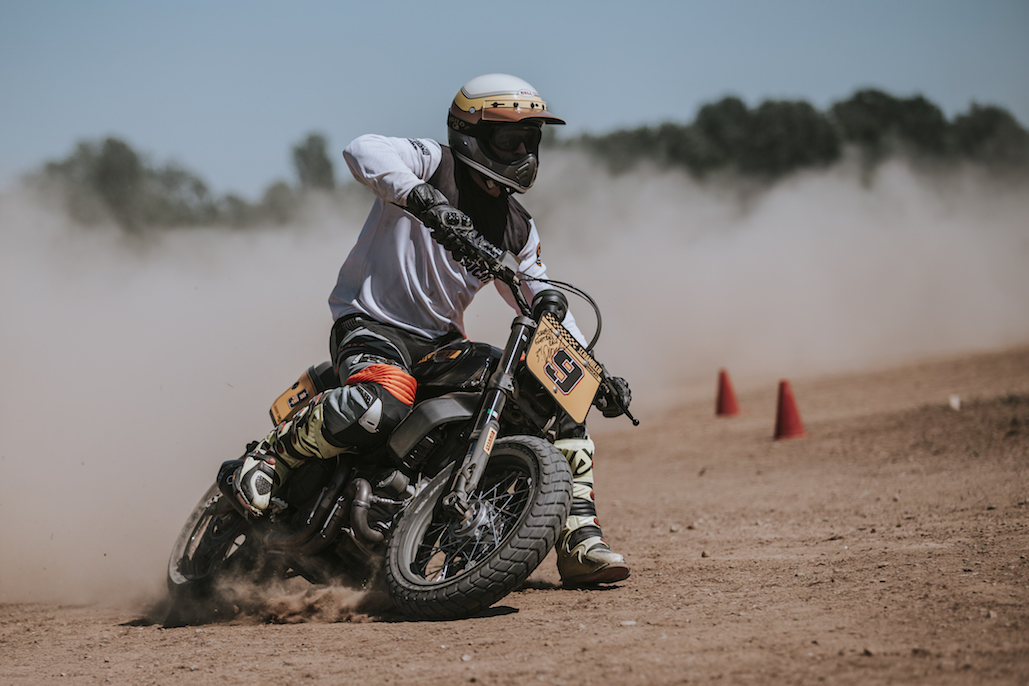 The Days of Joy are back, a full immersion in the Ducati Scrambler world between on and off-road riding, cooking classes, outdoor activities and pure relaxation. The appointments for 2020 are on 4 and 11 July with the Ducati Scrambler Experiences in Tuscany and on 6 September with the Riding School of Vairano.
The Ducati Scrambler Experience in Tuscany, scheduled on the weekends of 4-5 and 11-12 July, is ideal for all those who wish to spend two days of riding on and off road in the middle of nature, tasting good food in a relaxed atmosphere. An adventure on the Ducati Scrambler Desert Sled in the Sienese hills, with over 200 km on the first day and more than 150 km on the second. This appointment is coordinated in collaboration with the organizing committee of the Eroica® , a historic cycling race, on whose roads part of the route is mapped out.
On September 6, the Ducati Scrambler Riding School also returns to the Vairano Country House, in the Pavia countryside a stone's throw from Milan. Fun and teaching come together in the Land of Joy riding courses with the Flat Track School, to learn how to drift on dirt ovals in safety, the Off-Road School riding the Desert Sled and the Scrambler Basic Riding School dedicated to aspiring riders.
Relaxation and fun in the countryside are the other strong points of the Days of Joy, which means an American-style outdoor BBQ, chill area with music, deckchairs and umbrellas, table football, the opportunity to try the entire Ducati Scrambler range and the unmissable Cooking Class between pots and stoves to follow an authentic cooking lesson with a famous Chef.
All activities will be regulated by precise safety protocols, respecting the sanitary regulations necessary to make the events safe from every point of view.
Tour coordination and all courses are managed by Due Ruote instructors. All participants will receive a welcome kit with Scrambler Ducati branded gadgets.
For all the details on costs and how to register for the Days of Joy, you can visit the dedicated section of the site.