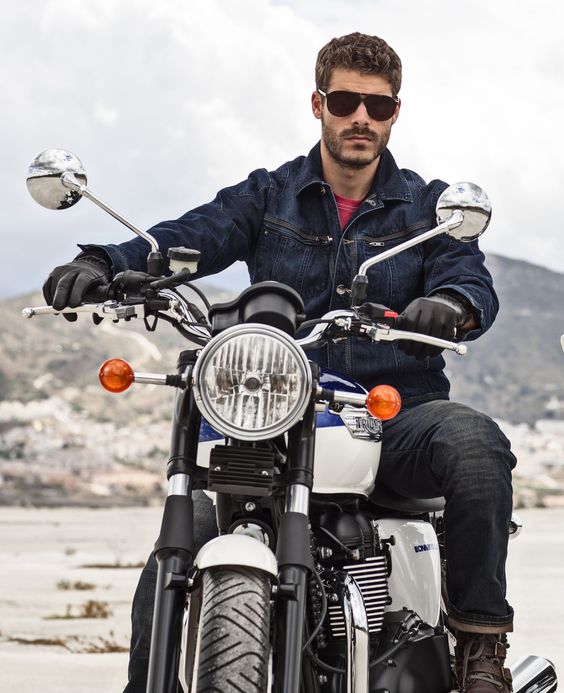 Triumph unveils new range of spring/summer denim riding gear
Triumph Motorcycles has unveiled a brand new range of denim riding gear for 2015. Part of its spring/summer clothing catalogue, the stylish collection is exclusively available through authorised dealerships nationwide.
Specifically developed for both on-road riding and relaxed off-bike wear, each item pairs sophisticated design with the highest levels of rider protection. Perfect for the warmer weather, the range gives a laid-back twist to traditional riding gear.
Leading the way in urban style, Triumph's Denim Jacket – Dark Wash (£199) brings a fresh approach to riding apparel. With Kevlar-lined sleeves, back and sides, alongside D30 armoured shoulder and elbow protection, the jacket provides expert safety for a wide range of riding styles. Zipped pockets and button fastenings prioritise practicality, while a dark colour and tapered design complete the stylish look.
Also available in the range are the Street Jeans (£100), Engineered Denim Jeans (£159) and Heritage Denim Jeans (£159). All featuring DuPont Kevlar lining, adjustable D30 knee protectors and air flow anti-wicking mesh, each pair ensure the highest levels of comfort, versatility and safety for the rider.
For the chic female rider, Triumph's Ladies Riding Jeans are a must-have addition for any wardrobe. Featuring knitted DuPont Kevlar lining on impact areas and removable D30 knee protectors, the stylish raw-finish trousers exceed Level 1, Zone 1 and 2, for abrasion and impact cut resistance. Available now in sizes 26-32 (S,R,L leg lengths), the jeans are priced from (£159).
The spring/summer casual denim riding range is available now from dealerships nationwide. For a list of dealers and to see the complete collection online, visit: www.triumphmotorcycles.co.uk.