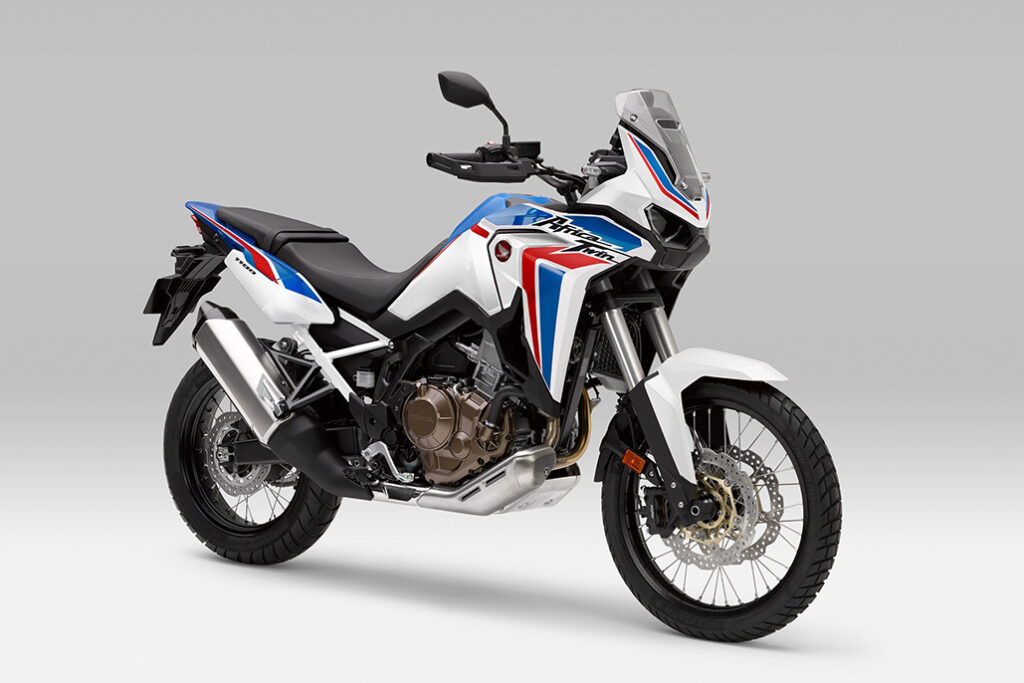 Pearl Glare White Tricolor paint scheme to be made available on the CRF1100L Africa Twin
CB650R and CBR650R homologated for EURO5 and now come with Showa's 'Big Piston' front forks
Following the announcement of new colour schemes and EURO5 homologation for the CB500F, CB500X and CBR500R, and the introduction of the new CB125F, Honda Motor Europe today confirms three more additions to its 2021 year model line-up.
The CRF1100L Africa Twin will now be available in the classic Pearl Glare White Tricolour paint scheme synonymous with the original XRV650 Africa Twin, which was launched in 1988 during Honda's run of four consecutive (1986 to 1989) victories in the Paris Dakar Rally with the NXR750 – the inspiration for the Africa Twin.
The tricolor look is currently available only on the continent-crossing 'Adventure Sports' version of the Africa Twin. With over 70% of customers choosing it ahead of the Matt Ballistic Black Metallic option, the evocative paint scheme will also now sit alongside the 'CRF' Grand Prix Red and Matt Ballistic Black Metallic colourways of the Africa Twin itself.
In 2019, the Africa Twin's 1100cc engine made the CRF1100L Africa Twin the first Honda motorcycle to meet EURO5 emission standards. Now, further news for Honda's 2021 model line line-up comes with EURO5 homologation for the CB650R and CBR650R four cylinder middleweights, thanks to revised ECU, cam lobes and intake timing, as well as the addition of a crank pulsar.
Both the CB650R and CBR650R will now also come equipped with Showa's Separate Function Big Piston* (SFF-BP) 41mm USD forks for improved feel, bump absorption and control, and a number of other detail improvements to enhance comfort, usability and practicality.
*Full name: Showa Separate Function front Fork Big Piston (SFF-BP)