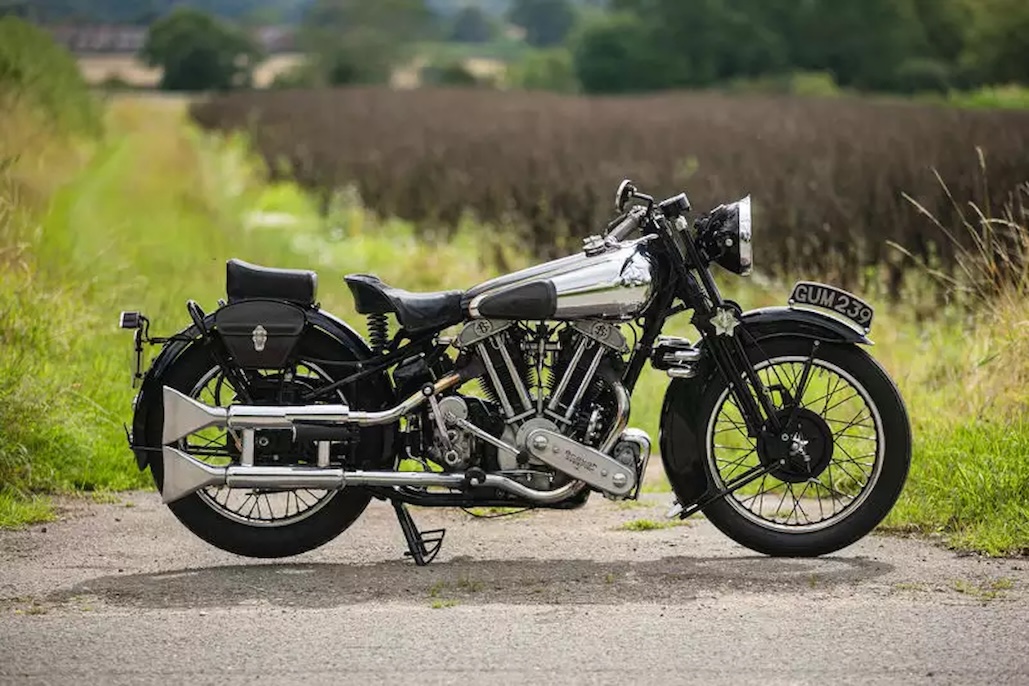 Amongst the highlight Motorcycle lots from the weekend was this stunning 1938 Brough Superior SS100 990cc.
This bike is as much a legend as it is a superb motorbike, much respected by the whole motorcycle world, it is a bike that bikers dream of and sold with Iconic Auctioneers for £241,500.
The "Rolls Royce of Motorcycles" was the way the press, in period, described George Brough's bespoke machines. Favoured by the rich and famous and built using the best components and most powerful engines available at the time. Their prestige attracted a discerning clientele, and among the many famous Brough owners were George Bernard Shaw and T E Lawrence AKA 'Lawrence of Arabia' who had no less than eight and, of course, famously lost his life on one.
In fact, the only bike more special than this one sold by Iconic Auctioneers would be the TE Lawrence bike if ever that turned up for sale – the true Holy Grail of motorcycles, an icon of its kind – the whispers speak of a £1m price tag.
More auction news can be found on our dedicated page here: Motorcycle Auction News
For more information on Iconic Auctioneers head to the official website: iconicauctioneers.com