Spectacular BMW R 18 custom bikes from all over the world battle it out for victory.
For years, the BMW R 18 has been inspiring motorcycle fans all over the world to create fascinating customizing creations. The upcoming BMW Motorrad Customizing Championship is now intended to give due recognition to outstanding creativity and artistic craft relating to the BMW R 18.
Initiative by 150 BMW Motorrad dealers from 18 countries.
Four R 18 models as a starting point.
The BMW Motorrad Customizing Championship will take place from 11 April to 29 September 2023. This exciting competition is an initiative of the BMW Motorrad global dealer network, with 150 dealers from 18 countries having already confirmed participation. They will bring together motorcycle enthusiasts from around the world to showcase creativity and skill in customizing BMW R 18 motorcycles.
Four models of the BMW Motorrad R 18 series can be used by customizers – the R 18, R 18 Classic, R 18 B, and R 18 Transcontinental. The BMW R 18 showcases clear, contemporary technology and a sleek, streamlined design that is sure to turn heads. Striking a perfect balance between form and function, the BMW R 18 is a true masterpiece of engineering and design. All the R 18 family members offer a very conversion-friendly architecture for easy customizing and optimal individualization: this was the focus when the basic design of the R 18 series was originally conceived.
"We are thrilled to launch the first-ever BMW Motorrad Customizing Championship," says Stephan Reiff, Head of Customer, Brand, Sales BMW Motorrad. "This competition is a celebration of the passion and creativity of the BMW Motorrad dealer network and motorcycle enthusiasts, and we can't wait to see what new members of the R 18 family the participants will come up with." The winners of the BMW Motorrad Customizing Championship 2023 will receive a range of exciting prizes, including the opportunity to showcase their custom motorcycles at major motorcycle events around the world.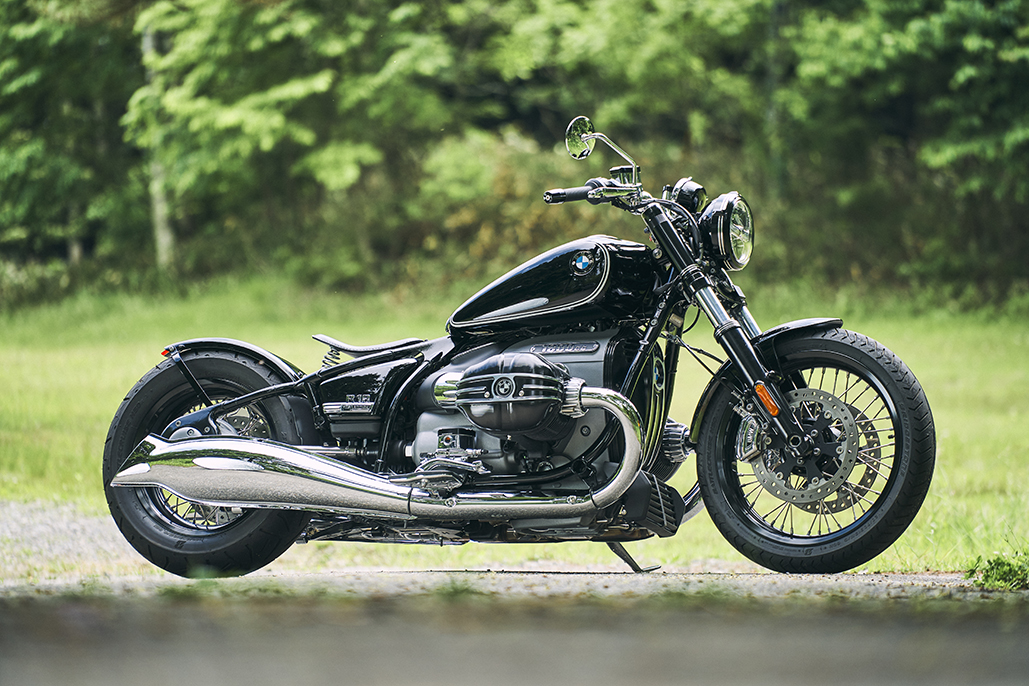 Grand world finale at the opening of BMW Motorrad Welt in Berlin.
The Customizing Championship is a way for dealers and enthusiasts to show creativity in a freestyle format. Participants will have the opportunity to customise their motorcycles using their own unique designs and ideas, as well as the extensive range of high-quality parts and accessories offered by BMW Motorrad. The two best custom motorcycles from each participating country will be selected at the National Contests, which will be eligible to participate in the international semi-finals. In this semi-final, six motorcycles will finally be selected by the jury of experts and one by means of a public vote for the grand world final. This will take place on the occasion of the opening of BMW Motorrad Welt in Berlin on 29 September 2023.
BMW Motorrad dealers from the following countries are confirmed for the Customizing Championship 2023: Australia, Austria, Canada, China, Czech Republic, France, Germany, Italy, Japan, Mexico, Poland, Portugal, South Africa, Spain, Switzerland, Ukraine, the United Kingdom and the USA.
Registration for the Customizing Championship has already closed, and participants have signed up on the official BMW Motorrad website.
The main details of the Customizing Championship:

National Championships: 15 May – 16 July 2023
International semi-final and vote for the best bikes:
31 July – 14 August 2023
World final in Berlin: 29 September 2023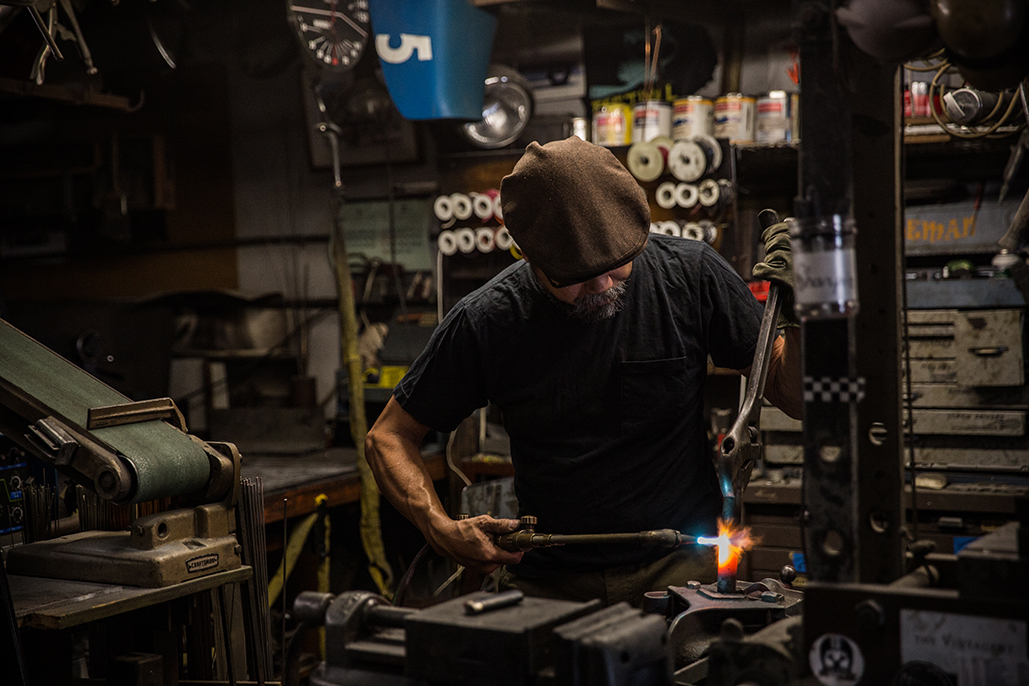 Jury of international experts.
The competition will be judged by a panel of experts, including renowned customizers who are highly regarded within the motorcycle community such as Thor Drake, Michael Lichter and Roland Sands. The jury members are as follows:
Thor Drake is a motorcycle builder and entrepreneur. He is the founder of See See Motorcycles, a custom motorcycle shop and coffeehouse based in Portland, Oregon. Drake was born in Montana in 1977 and grew up with a passion for motorcycles, eventually turning his hobby into a career.
Michael Lichter is a photographer and curator who is best known for his work in the motorcycle industry. He was born in 1951 in Boulder, Colorado, and began his career as a photographer in the 1970s. Lichter has since become one of the best-known and respected photographers in the motorcycle community.
Roland Sands is a motorcycle racer and designer. He was born in Long Beach, California, in 1974 and grew up in the motorcycle industry, with his father being a champion racer and aftermarket parts manufacturer. Sands began his own racing career in the 1990s, competing in events such as the AMA 250GP and the MotoGP World Championship.
J. Shia is an internationally recognised and award-winning motorcycle builder and designer. She is the founder of Madhouse Motors, a custom motorcycle shop based in Boston, Massachusetts. Shia was born in California in 1977 and grew up with a passion for motorcycles, eventually turning her hobby into a career.
Giuseppe Roncen, editor and author of Italy's car culture and motorcycle magazine Lowride. He was born in 1964. His passion for motorcycles began in Italy where he made his first custom bike after working as in the filming industry before. Since 1994 he has been working as a journalist and ever since writes about café racers, cruisers and many more motorcycle topics, besides others.
Yuichi Yoshizawa is a well-known custom builder from Japan who is creating bikes in multiple styles. He is one of the owners of the Custom Works Zon, a famous workshop that has won many international awards and created the "Departed" among others.
For more information about the BMW Motorrad Customizing Championship 2023, including rules and registration details, please visit the official website at https://www.bmw-motorrad.com/en/experience/stories/heritage/customizing-Championship.html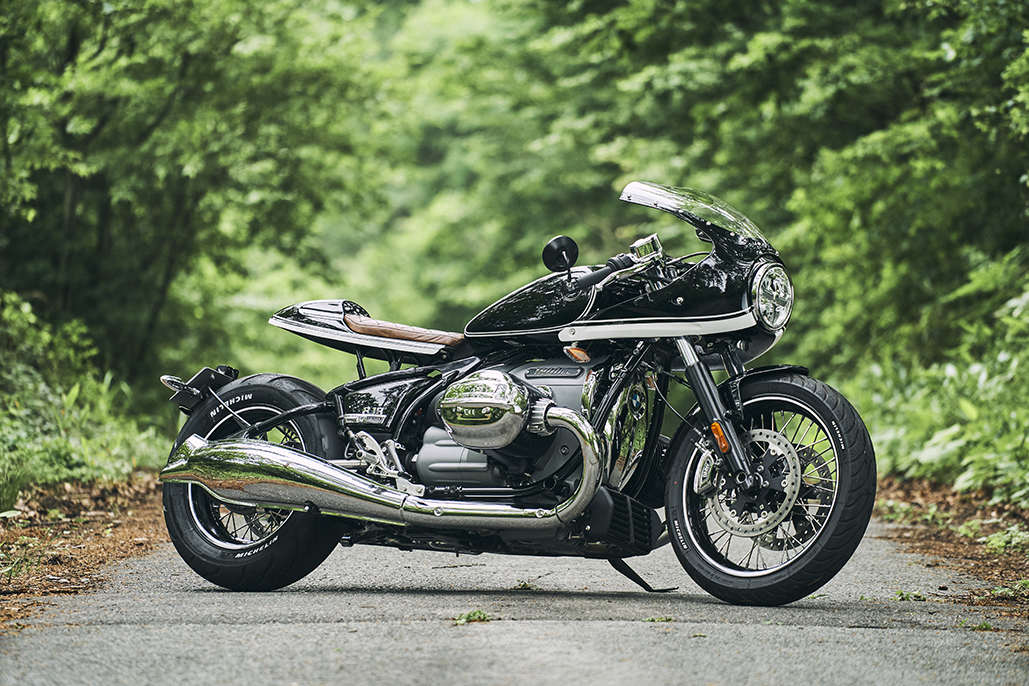 Disclaimer.
The vehicles shown may be modified and fitted with third-party accessories and/or proprietary parts that are not manufactured, distributed or tested by BMW. BMW accepts no liability for the modifications (including the fitting, characteristics and use of the accessories shown). NOTE: Modification of series production vehicles (including the fitting and use of third-party and self-made parts) can impair riding characteristics! Riding our vehicles in modified condition is at your own risk.
For more BMW Motorrad UK news check out our dedicated page BMW Motorrad UK News
or head to the official BMW Motorrad UK website bmw-motorrad.co.uk