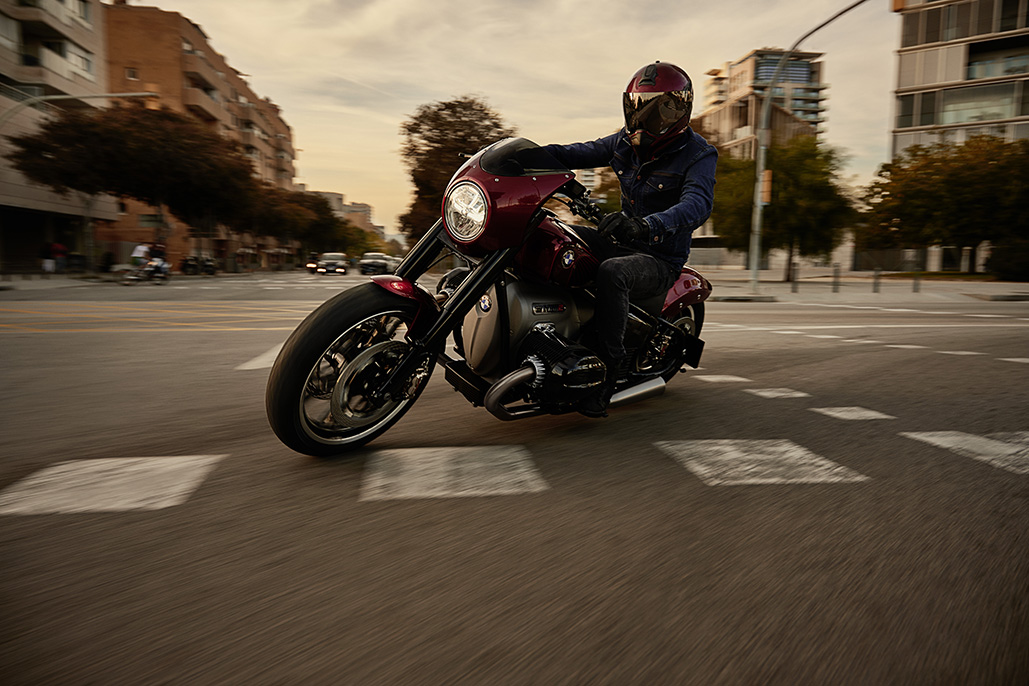 Elaborate unique creations and craftsmanship at the highest level – at the CUSTOMBIKE-SHOW, one of the largest shows for customised motorcycles, the hippest customizers from all over the world come to the East Westphalian town of Bad Salzuflen to celebrate the world of customised motorcycles from 6 to 8 December 2019. More than 300 firms will present over 1,000 custom bikes for visitors to experiences on an area covering 28,000 square metres in four halls – with BMW Motorrad right in the middle.
For the seventh time already, BMW Motorrad is highlighting the customizing potential of its models in cooperation with selected customizer garages. With a total of 11 models, the entire customizing range will be on show at the stand of BMW Motorrad extending over an area of approx. 180 square metres – from the individually customized series production bike to true custom bike treasures requiring a great deal of craft skills.
BMW Motorrad Concept R 18 /2.
The absolute highlight is the new BMW Motorrad Concept R 18 /2, which, following its digital presentation at the EICMA, can now be experienced exclusively at close range. With the modern custom cruiser, BMW Motorrad adds a new facet to its heritage concept. At the Concorso d'Eleganza at Villa d'Este on Lake Como the BMW Motorrad Concept R 18 celebrated its much acclaimed world premiere. Now BMW Motorrad is showing the second sensational Concept Bike based on the Big Boxer at the CUSTOMBIKE SHOW. The BMW Motorrad Concept R 18 /2 is the stylistic counterpart to the Concept R 18: a modern, dynamic custom cruiser with a somewhat rougher performance appeal.
The show also features the BMW Motorrad R 5 Homage, which impressively represents the history of the brand. Other accents are provided by selected "SoulFuel Bikes", spectacularly converted bikes by renowned customizers based on current as well as earlier BMW motorcycles. The Maximator based on the BMW R 1200 C is another highlight. The custom bike was built with meticulous manual care by the BMW Motorrad development engineer Ulf Musekamp, who was also involved in the realisation of the BMW R nineT family. The Type 18 models from customizer Auto Fabrica, Achilles von Kraftstoffschmiede, the winner of the Factory Class Sultans of Sprint and other exciting R nineT derivatives round off the portfolio at the BMW Motorrad stand.
In addition, the BMW Motorrad Concept R 18 /2 is exclusively showcased on the presentation area of the CUSTOMBIKE-SHOW at the following times: 6 December at 4.30 pm, 7 December at 12.00 pm as well as 8 December at 11.30 am.
All this and a great deal more awaits visitors from 6 to 8 December 2019 at the CUSTOMBIKE-SHOW in the Bad Salzuflen trade fair centre. Opening hours are: Friday from 12 pm – 8 pm, Saturday 10 am – 6 pm and Sunday 10 am – 5 pm.