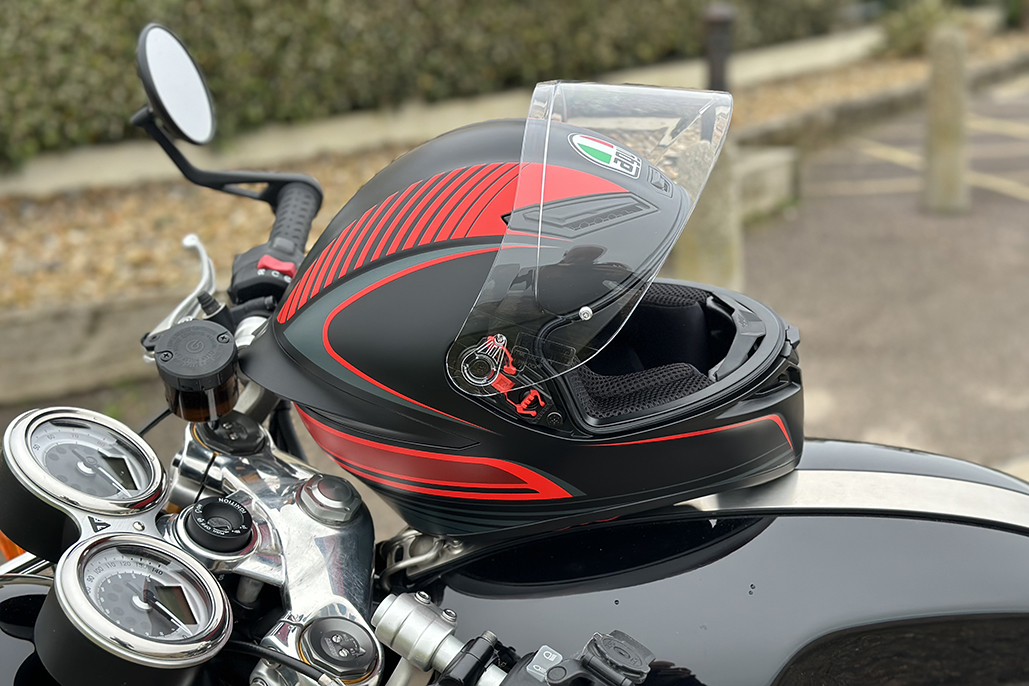 My first impression of the looks of the AGV K1 – Warmup Matt Black/Red is positive, whilst I'm not a huge fan of matt black I have to admit I am warming up to it (not pun intended). My first initial fitting I was expecting the usual tight fit and eventual new helmet ache I was pleasantly surprised there was none of that. The interior of the helmet feels comfortable, it features Dry-Comfort soft removable interior crown and cheek pads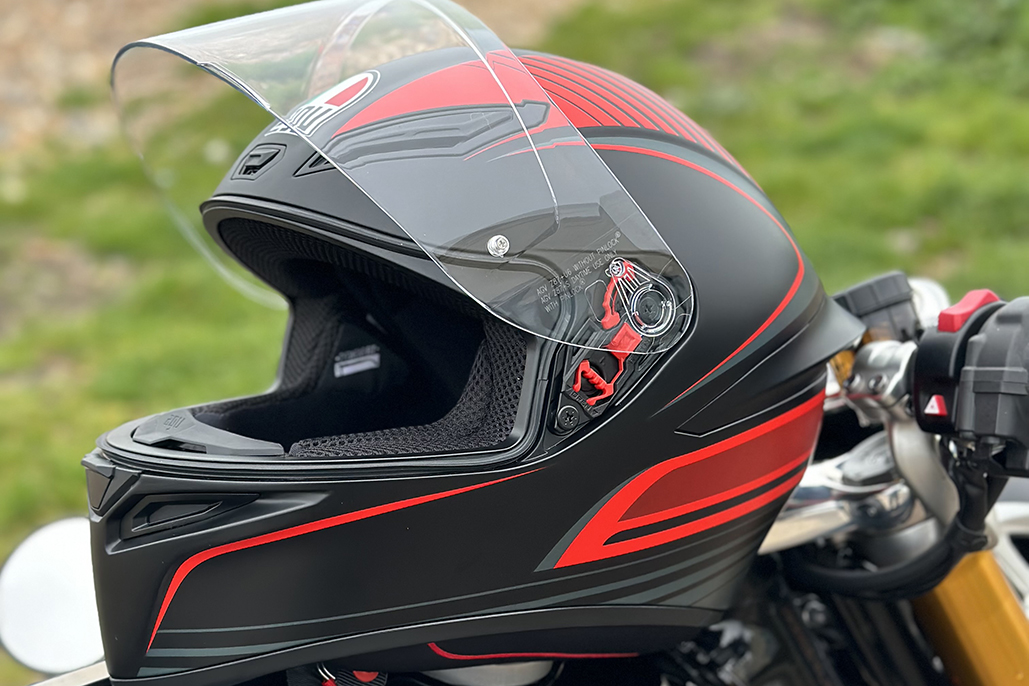 One thing I did noticed is its lightweight, whilst it's not the lightest in the AGV range it comes in at 1.500g. The helmet features a lightweight shell made from a combination of high resistance thermoplastic. This combination of materials provides superior protection against impacts and abrasion. The shell also features an aerodynamic design that reduces drag and improves stability while riding.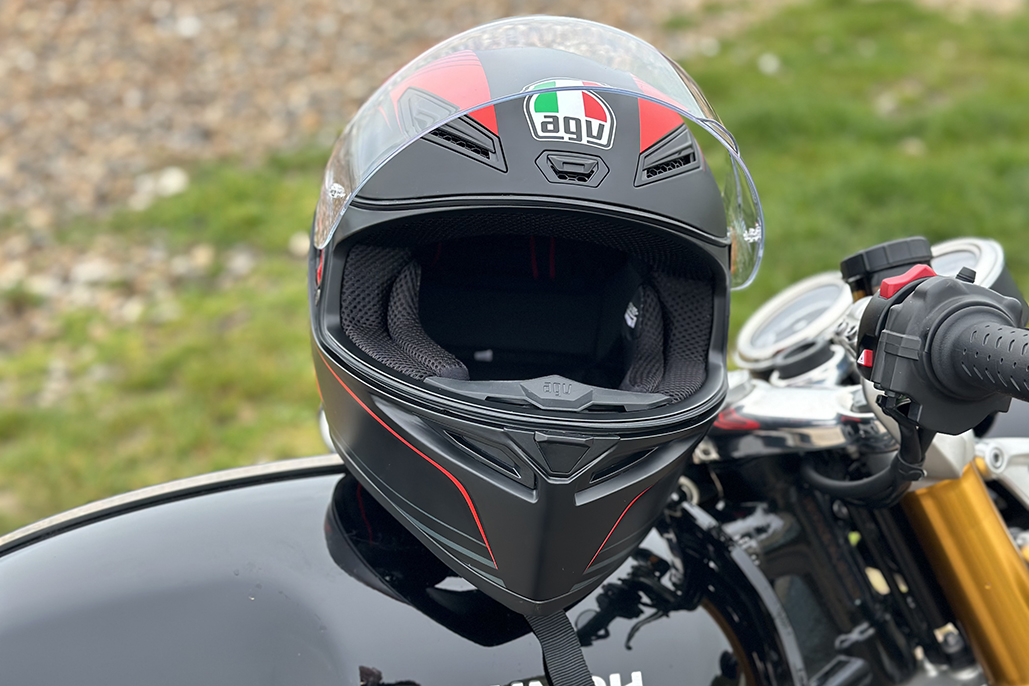 The helmet is marketed as sport helmet for everyday riding market but doesn't come with an internal dark visor for those sunny days  we do get in the UK. Therefore I had to wear my sunglasses but I usually do anyway so wasn't a bugbear for me personally. The visor is easily opened (unlike some) whilst wearing gloves either while riding or at the traffic lights.
The field of view is 190° with a wider lateral and vertical field of vision giving you better visibility whilst on your ride.
The interior of the helmet is comfortable to wear and it has quick-release pull straps on each side in case of an accident and a D-ring strap. There are five front vents on the helmet and 2 rear extractors.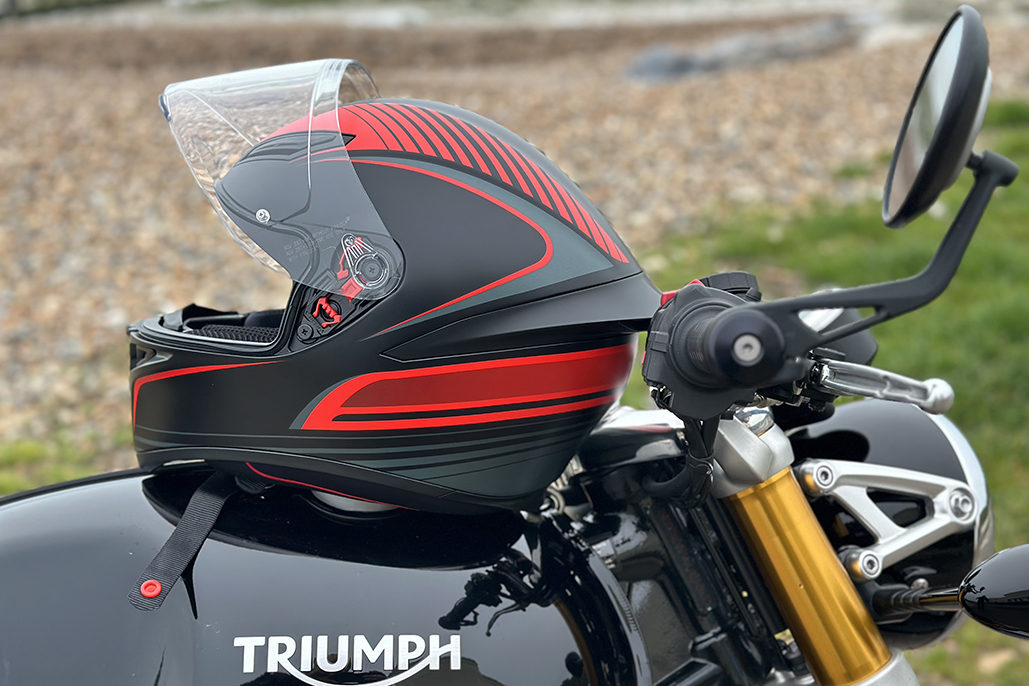 Overall, the AGV K1 is an excellent choice for riders of all levels. It offers superior protection and comfort, making them an ideal choice for riders of all levels. The only con for some riders is it does not come with an internal sun visor.
The AGV K1 is now my go to helmet..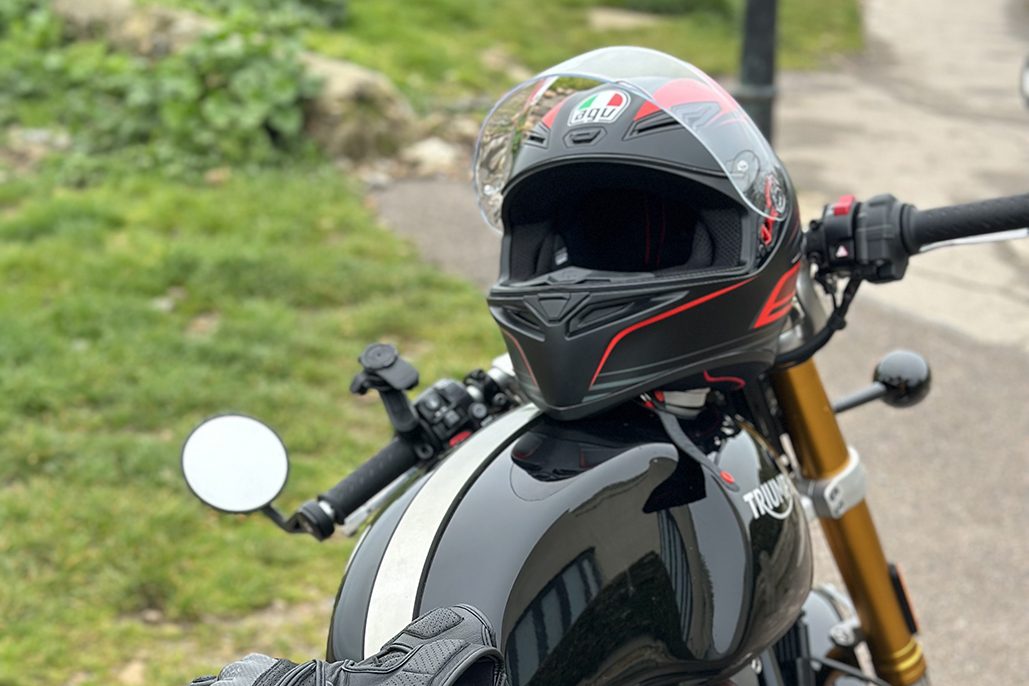 For more reviews check out our dedicated Reviews page
AGV K6 Helmet supplied by AGV UK
For more AGV Helmets UK news check out our dedicated page AGV Helmets UK News
or head to the official AGV Helmets UK website agv.co.uk/